24 Hour Emergency Local Plumbing Repair Services In Plymouth & Sheboygan
WHAT WE DO
At Plymouth Plumbing and Heating, we take pride in what we do. After over 77 years in the business, we have come to learn what our customers need from their plumbing and heating specialists. The brands we stock are only the highest quality and made in the USA whenever possible. Our team of professional and master plumbers have expertise in a wide range of services. We do it all, from energy efficient green plumbing to shower replacement near me to kitchen and bathroom remodeling. Whatever your plumbing or heating needs, we've got you covered.
Do you need softer water? An iron filter near me in Sheboygan can eliminate hard water for better plumbing longevity and a softer effect on your appliances.
Is your shower leaking or outdated? Reliable shower replacement near me from our plumbers can save water and improve your showering experience.
Wisconsin water sources are frequently filled with iron and other metals that are hard on plumbing, appliances, fixtures, and even your dishes and skin. One of the most common needs for shower replacement near me in Plymouth is hard water that clogs up the shower fixture and resists cleaning. Plymouth Plumbing & Heating technicians can perform a fast shower replacement near me with newer, and more efficient models to save money on your water bill and help the environment.
LOOKING FOR ONE OF THESE?
- YOU'RE IN THE RIGHT PLACE.
SERVICE AREAS
WE'VE GOT YOU COVERED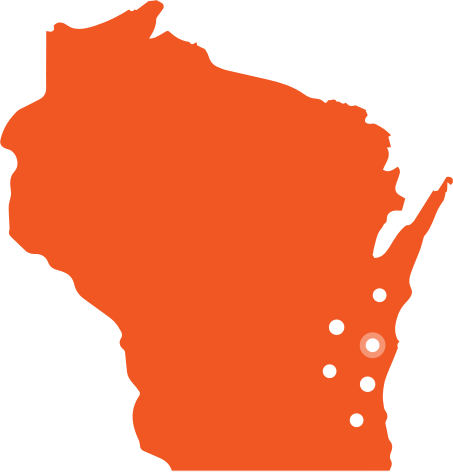 CITIES
Adell
Belgium
Cascade
Cedar Grove
Cedarburg
Chilton
Cleveland
Elkhart Lake
Fon du Lac
Fredonia
Glenbeulah
Grafton
Greenbush
Hingham
Howards Grove
Kewaskum
Kiel
Kohler
Mequon
New Holstein
Oostburg
Plymouth
Port Washington
Random Lake
Saukville
Sheboygan
Sheboygan Falls
St Anna
St. Cloud
Waldo
Frequently Asked Questions
What are residential plumbing services?
Residential plumbing services encompass the basic plumbing services necessary to keep a home running. Whether it's fixing leaks, tightening faucets, or removing clogs, most homeowners have acted as basic handyman "plumbers" at one time in their life.
What are the services offered at Plymouth Plumbing and Heating?
Residential Plumbing
24 Hour Emergency Plumbing
Remodel Plumbing
New Home Plumbing
New Construction Plumbing
Home Renovation Plumbing
Building a New House Plumbing
Green Plumbing
Pipe Repair
Replacing a Toilet
Kitchen, Bathroom, Laundry Room Remodeling
New Construction & Renovation
Water Heaters
Fixtures & Faucets
Water Softeners
Sump Pumps
Radiant Heating
Aging in Place
Boilers
Gas Lines
Garbage Disposals
What are the most common plumbing problems?
Clogged bath or shower drain
Clogged toilet
Running toilet
Dripping faucets
Slow draining sink
Faulty water heater
Low water pressure
Jammed garbage disposal.
What are some good tips when hiring a plumber?
License, license, license. Only use licensed plumbers as required by your state.
Make sure your plumber can deliver proof of insurance.
Consider the more experienced plumbers. Ask your plumber how long they have worked in the industry or at their company.
Get an estimate! After your plumber completes a professional analysis of your home, you should be given an estimate of the cost to solve your problem before any work is done.
Inquire if there are satisfaction guarantees included in the pricing estimate.
Ask if the service parts needed are also included in the price or if that is an out-of-pocket expense.
Finally, ask for a list of satisfied customer references, and check them before making your hiring decision.
Plymouth Plumbing and Heating takes pride in their quality workmanship. With over 77 years in business, we have a reputation for excellence. We are rated 94% in customer satisfaction in an independent survey. We have the largest ratio of master plumbers in the county. Our plumbers are completely licensed and insured, and are on-call nights, weekends and holidays. We also stock brands of the highest quality (made in the USA whenever possible). But don't take our word for it, check out our customer testimonials!
How do I prepare before the plumbers arrive?
Your house is a mess, the faucet is spewing water everywhere and your new furniture is getting all wet. Good news! The plumbers are on their way to save the day. Here's how you can play Robin to their Batman so everything is prepared when they arrive:
Move electronics and valuables out of the way.
Turn off your water supply.
Shut down your water heater.
Drain pipes to divert water away from your house.
Clear your clutter and furniture so plumbers can work efficiently!