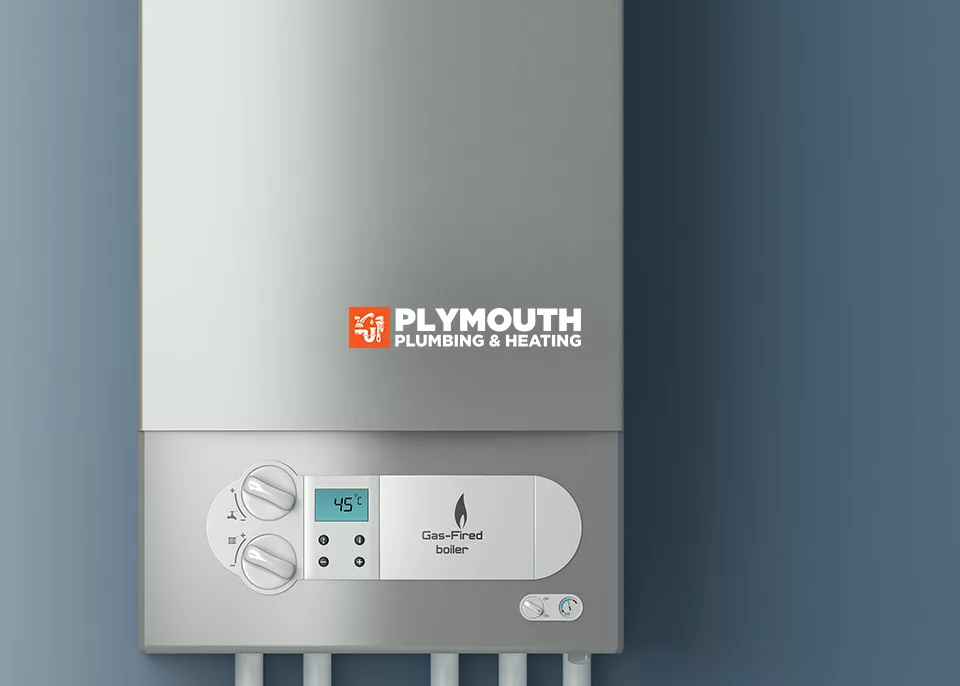 Boiler Repairs & Replacement From The Experts
KEEP YOUR FAMILY OR BUSINESS WARM AND SAFE
Many Wisconsin homeowners or business owners utilize a boiler for heat, but understand little about how they function. Many older homes feature steam or hot water boilers fueled by oil, propane, or natural gas. When your home or business grows cold, you need boiler repairs right now. We are available for emergency boiler repairs 24/7/365.
Plymouth Plumbing & Heating can carry out boiler repairs on all types and models, including boiler emergencies with:
Water leaks
Faulty valves
Broken pumps
Clogged or leaking pipes
Gas leaks
Igniter problems
Thermostat problems
Electrical issues
More…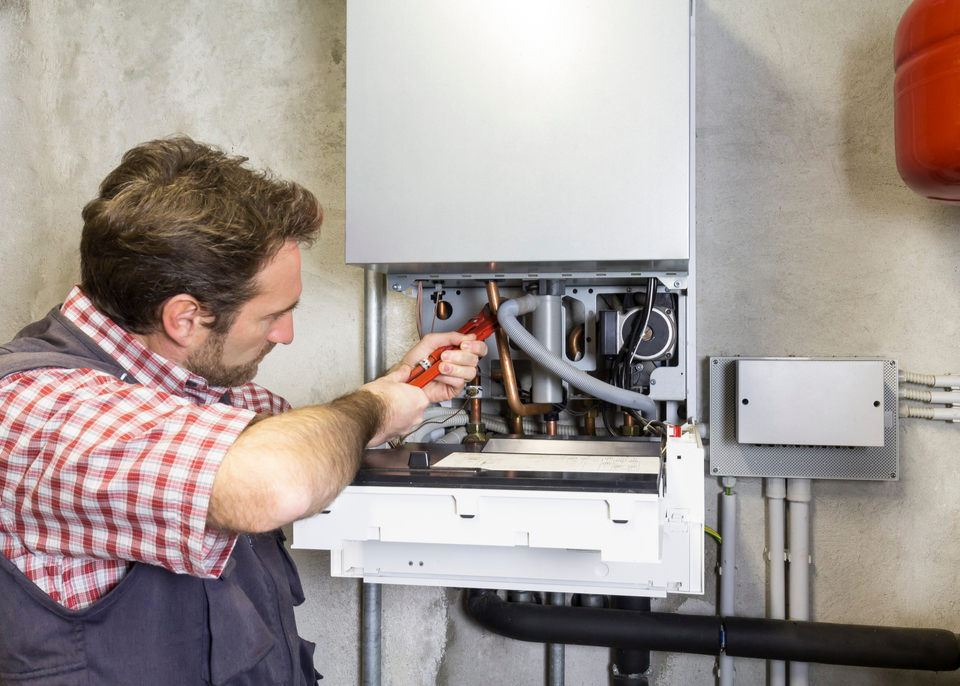 Boiler Replacement & Installation Near You In Wisconsin
TOP BRANDS AND QUALITY INSTALLATIONS
Plymouth Plumbing & Heating can handle your boiler replacement near me when an old boiler gives out and leaves you in a jam. We carry top brands like AO Smith and Bradford White that are Made in the USA and come with a 6-year warranty, and extension plans are available. Contact Plymouth Plumbing & Heating today and speak with a team member about boiler installation and the options we have available.
Sometimes you just need boiler or water heater service, instead of replacing these appliances. Plymouth Plumbing & Heating offers the most reliable boiler repair near me in Sheboygan, Plymouth, and the surrounding communities. We can offer a free quote on water heater service, water heater replacement, or boiler replacement near me, with fast service to restore your water service.
Contact the experts at water heater replacement and boiler replacement near me in Sheboygan at Plymouth Plumbing & Heating. With over 80 years of experience in the area, and installing the best Made-in-the-USA boilers from name brands like AO Smith and Bradford White, you can trust our plumbing experts to do the job right the first time, every time.
If you are searching for these terms you have
come to the right place.

Boilers
Boiler Repair
Boiler Heater
Furnace

Boiler Broken
Central Heating
Leaking Boiler
Need New Boiler
Boiler Not Working
Frequently Asked Questions
When you have questions, ask a plumber! Browse some commonly asked questions here or send us your plumbing-related question. We will reply with an answer promptly.
Do Plumbers Repair Boilers?
Plymouth Plumbing & Heating provides comprehensive boiler repair services on all makes and models of steam/gas/oil boilers. We also provide emergency boiler repairs that include gas line leaks/repairs, boiler tank leaks, thermostat problems, and more. When your residential or commercial boiler needs attention, call the licensed and experienced plumbers at Plymouth Plumbing and Heating.
How Often Should I Service My Steam/Gas/Oil Boiler?
Any residential or commercial boiler, regardless of whether it is steam, gas, or oil, should be professionally serviced every 12 months. Before you object and claim to be able to perform the necessary maintenance yourself, consider the following reasons for calling a professional plumber to service your boiler.
Manufacturer's Warranty - Most boiler manufacturers require a professional inspection each year in order to not void the warranty should problems arise.
Stop Problems Before They Occur - A professional plumber who has experience with boilers will know the various signs of pending problems, as well as have the proper equipment to check the boiler's components for irregular operations patterns. He or she will also know the routine maintenance steps for your model of boiler.
Carbon Monoxide Poisoning - Those with gas or oil boilers have a risk of a faulty boiler generating life-threatening carbon monoxide. A licensed plumber from Plymouth Plumbing & Heating will have the equipment to test for this dangerous gas and make repairs to keep your family safe.
Do You Offer Commercial Boiler Maintenance?
YES, Plymouth Plumbing & Heating provides comprehensive professional maintenance for oil, gas, or steam boilers of all sizes and applications. Our trained and licensed plumbers have experience performing emergency repairs as well as routine maintenance on commercial boilers. We are available 24/7 for emergency repairs, including nights, weekends, and holidays.
Can You Help Troubleshoot My Boiler?
When boiler issues arise, they are typically caused by a few problems. Use this troubleshooting guide to determine what your boiler needs.
Water Leaks - Water leaking and standing around a radiator may indicate a faulty relief valve, pump, or other issue. Water leaks or pooling water around the boiler tank can indicate leaking pipes or a leak in the tank itself. Any water leaks should be addressed by a professional plumber right away to prevent water damage to your home and further damage to your heating system.
Strange Noises - Strange noises from your boiler are to be expected from time to time. However, certain noises can indicate problems. For example, rumbling (sometimes called kettling) noises can indicate a buildup of lime scale on the heat exchanger. Rattling pipes can indicate excess water trapped in the return lines or a faulty circulator pump. If other persistent noises occur, call Plymouth Plumbing & Heating for a boiler checkup soon.
Low or No Heat - This can be caused by several problems. The most common are below:


Thermostat – Check to be sure the thermostat is in "heat" mode and that the setting is above room temperature.
Fuse box or circuit panel – Check the fuse box or circuit panel for a blown fuse or tripped breaker.
Pilot Light – Check to make sure the pilot light is lit. If it's not, you can attempt to light it manually, but a component malfunction could automatically shut off the gas. Also, leaking seals that bleed air can keep blowing out the pilot light.
Hot-surface ignitor – These typically last between 3-5 years, but they do wear out. They are normally replaced every three years during preventive maintenance by a professional plumber.
Circulator pump – If your circulator pump is cool and you can't feel it vibrating as if in operation, check for a blown fuse. If the pump is hot, the malfunction may be with the motor, pump, or capacitor. Call Plymouth Plumbing & Heating for a service checkup.

Irregular Radiator Heating - Sometimes one or more radiators may not produce heat when the rest of the boiler system is working. Check to be sure the radiator valve is adjusted correctly to produce heat. If it is, the problem may be with a faulty circulator or zone valve. Over time, pipes can also become blocked with corrosion or sludge buildups, preventing heat from traveling throughout the system. These problems require professional attention.
Frozen Condensate Pipe - Ice can sometimes gradually form an ice dam inside this condensate drain pipe where it leads outside. A backup of moisture will cause the boiler to shut down automatically. You must clear the pipe before the boiler will restart.
Can You Give Me an Idea of Boiler Installation Cost?
Boiler installation cost will depend on several factors, including the size and type of boiler you need and any related needs, such as piping, wiring, and gas lines. Boilers also come in various grades to fit into different budgets.
Under most circumstances, the installation of a standard gas-fired boiler ranges between $2,500 and $5,000. Installing an oil-fired boiler ranges between $3,000 and $6,500.
SERVICE AREAS
WE'VE GOT YOU COVERED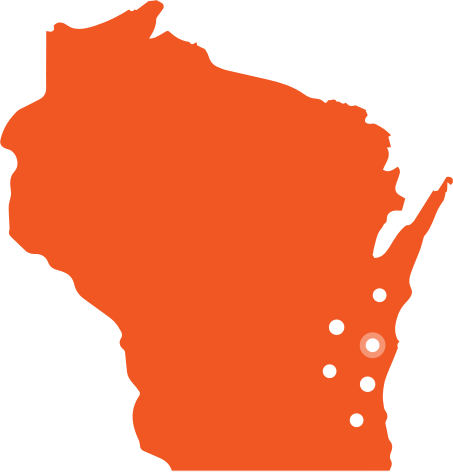 CITIES
Adell
Belgium
Cascade
Cedar Grove
Cedarburg
Chilton
Cleveland
Elkhart Lake
Fon du Lac
Fredonia
Glenbeulah
Grafton
Greenbush
Hingham
Howards Grove
Kewaskum
Kiel
Kohler
Mequon
New Holstein
Oostburg
Plymouth
Port Washington
Random Lake
Saukville
Sheboygan
Sheboygan Falls
St Anna
St. Cloud
Waldo