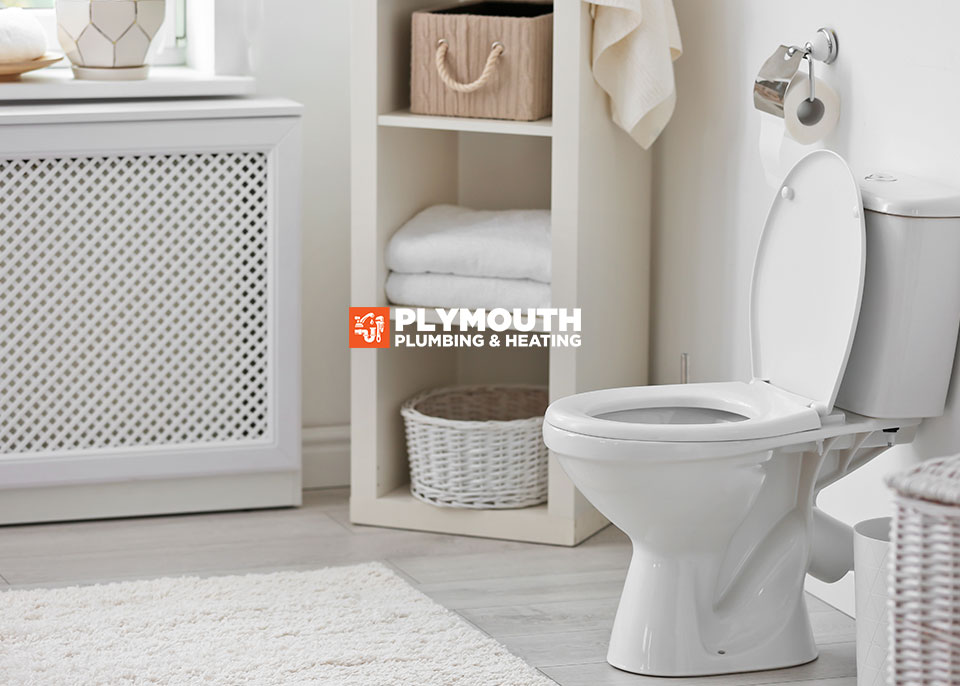 Fast & Reliable Toilet Repair Services
KEEP YOUR HOME OR BUSINESS SAFE AND SANITARY
There are no two ways about it, toilets are essential. When things go wrong, we are here to help. We have years of experience in toilet repairs, including the most common problems. Our experienced plumbers are on call 24 hours a day, 7 days a week, and 365 days a year, including nights, weekends, and holidays.
Call Plymouth Plumbing & Heating when you need emergency toilet repair for:
Leaky toilets
Clogged toilets
Broken toilets
Dysfunctional toilets
Outdated toilets
Broken toilet components
Wet floors around the toilet
More…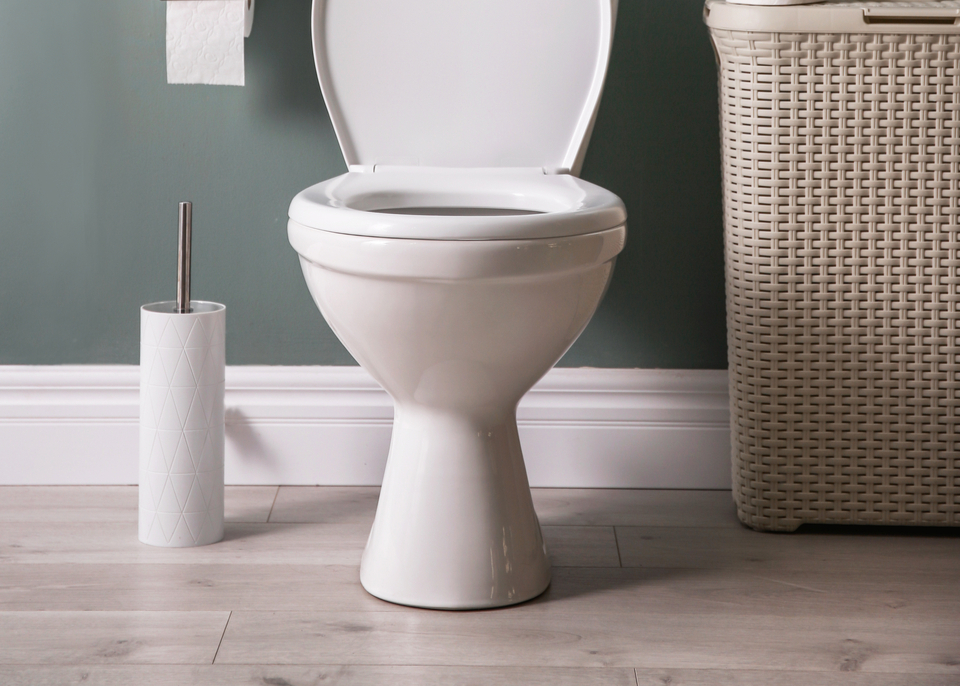 Quality Toilet Installation Plumbers Near You
TOP BRANDS AND QUALITY TOILET INSTALLATION NEAR ME
Whether your toilet has worn out or you just want to find the right match for your new bathroom, Plymouth Plumbing & Heating offers toilet installation near me throughout the Plymouth/Sheboygan area. We carry a range of toilet options from dependable, top-quality brands like Kohler and Delta, with experienced toilet plumbers near me that can handle your toilet installation quickly and without an undue mess.
Is your toilet running or leaking? Does it frequently become clogged or flush slowly? Plymouth Plumbing & Heating is available 24/7 for fast and effective toilet repair near me. Our technicians carry the most commonly used toilet parts and components to make quick, effective repairs. Many toilet plumbers near me in Sheboygan have to first come to your home and take a look at the problem, then run to the supply store for parts, and then return to make repairs, wasting your valuable time.
When you search for "toilet plumbers near me" after discovering a problem with your toilet, our talented and courteous plumbers arrive quickly on the scene, diagnose the problem, propose a solution and a cost, and make repairs from our extensive parts inventory right on the truck. We don't waste your time — we just get on with the toilet repair service you need.
If you are searching for these terms you have
come to the right place.

Toilets
Blocked Toilet
Toilet Plumber
Kohler Toilet
Toilets For Sale

Unclog Toilet
Toilet Tank
Toilet Not Working
Frequently Asked Questions
When you have questions, ask a plumber! Browse some commonly asked questions here or send us your plumbing-related question. We will reply with an answer promptly.
Do Plumbers Perform Toilet Repair Services?
Your bathroom toilet is an important fixture that must work properly. When your toilet has a leak from the bottom, continues running, refuses to flush, or has some other problem, you need toilet repair services now. Plymouth Plumbing & Heating plumbers are on call 24/7/365 to meet your emergency toilet repair needs.
What Do I Do If My Toilet is Leaking?
Often the issue is a worn part inside the toilet's flushing and refilling mechanism. Call a plumber from Plymouth Plumbing & Heating for toilet repair services; we bring many of the necessary parts to fix the most common toilet problems. We can handle clogs, repairs, or installations to ensure this vital fixture is working properly.
Should I Hire a Plumber for Toilet Installation?
Whether you are remodeling, upgrading, building a new home, or simply replacing old fixtures, Plymouth Plumbing & Heating provides fast, professional toilet installation services for your home. We carry the latest styles in Kohler and Delta brand toilets with various functions and designs, including eco-friendly, water-saving models.
Our licensed and experienced plumbers can remove and replace your old toilet with the model of your choice and ensure proper installation and function. We check to be sure everything is right and there are no leaks before leaving, to guarantee your satisfaction.
What Causes a Toilet to Leak?
A leaking toilet can cause extensive damage, often in hidden places and before you may be aware of any problems. Plymouth Plumbing & Heating can provide leaking toilet services 24/7/365 to resolve any plumbing leaks and prevent more damage from occurring.
Often, leaks can begin from the bottom of the toilet, causing puddles or other water damage to flooring materials behind the fixture where it is difficult to spot. Seals can age and become hard, allowing water to seep past. Parts can fail with age or stress, causing leaks. Our plumbers can locate the source and cause of toilet leaks and repair them quickly.
What If I Need Commercial Toilet Repair Services?
Toilets are an important feature of your business, for both employees and customers. When plumbing issues occur, everything else takes second place. Toilet repair services from Plymouth Plumbing & Heating will discover your toilet plumbing problems and resolve them as quickly as possible. Leaks, clogs, broken parts, piping issues, and more are no problem for our licensed, experienced plumbers.
We have the tools and know-how to solve numerous toilet plumbing problems on-site to restore functionality quickly and efficiently. Some plumbing issues may require more extensive repairs. A Plymouth Plumbing & Heating plumber can tell you more after a thorough inspection of your toilet or urinal fixtures and plumbing.
What If I Need Emergency Toilet Repair Services?
Toilets are essential equipment, no matter the location. When you need emergency toilet repair services for your home or business, call Plymouth Plumbing & Heating. Clogs, leaks, breaks, backups, or overflows — our plumbing experts have the know-how and equipment to make speedy repairs to commercial or residential toilet fixtures and related plumbing.
What are Some Common Toilet Repair Problems?
Some of the most frequent toilet repair calls our plumbers handle include:
Clogs
"Phantom Flushes" (Water trickling into the bowl)
Water trickling into the tank
"Weak Flush" (Water empties slowly)
Leaky Seals
Leaks from underneath the toilet
Broken toilet components
Leaky pipes underneath the toilet
How Much Does Toilet Repair Cost?
The cost of installing or repairing a toilet can vary greatly depending on labor costs, toilet parts, and serious leaks and clogs. Installation is where much of the cost comes from, but doing it yourself can result in causing more plumbing problems down the road if you are inexperienced. Call Plymouth Plumbing & Heating for toilet repair and we'll fix you right up.
SERVICE AREAS
WE'VE GOT YOU COVERED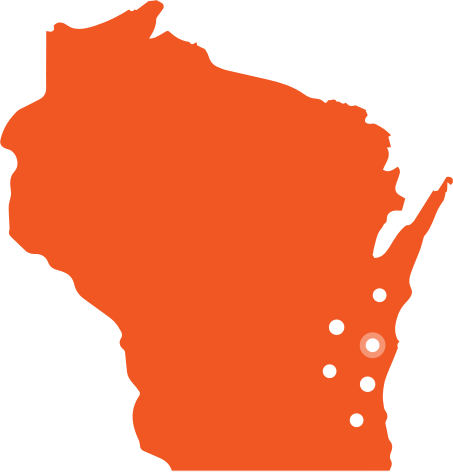 CITIES
Adell
Belgium
Cascade
Cedar Grove
Cedarburg
Chilton
Cleveland
Elkhart Lake
Fon du Lac
Fredonia
Glenbeulah
Grafton
Greenbush
Hingham
Howards Grove
Kewaskum
Kiel
Kohler
Mequon
New Holstein
Oostburg
Plymouth
Port Washington
Random Lake
Saukville
Sheboygan
Sheboygan Falls
St Anna
St. Cloud
Waldo