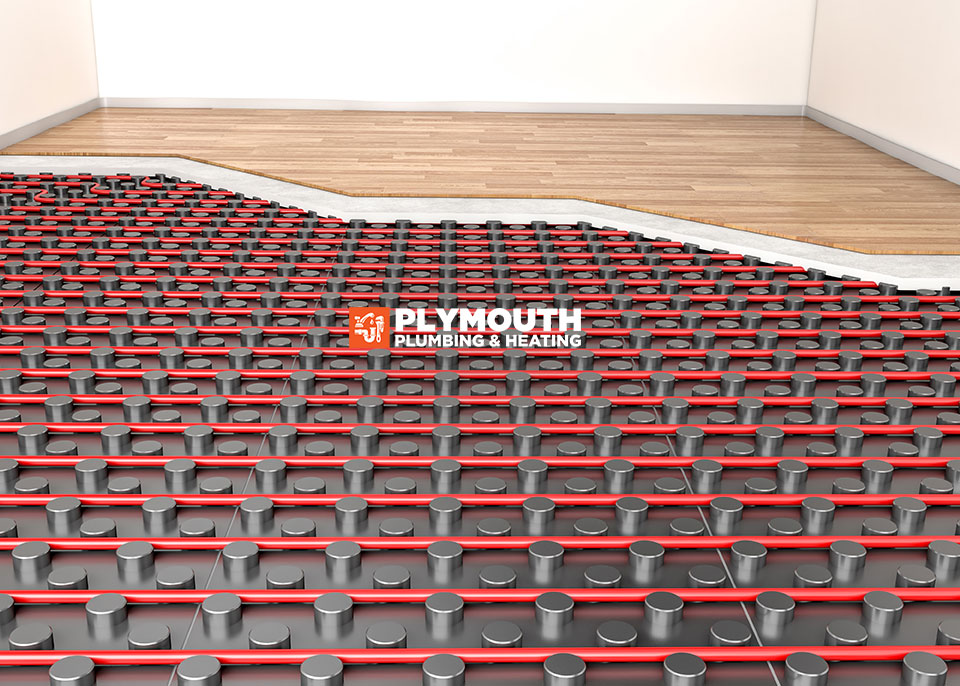 Radiant Floor Heating Services Near You
KEEPING YOU MORE COMFORTABLE FOR LESS
Stay cozy and warm throughout the winter months with radiant floor heating from Plymouth Plumbing & Heating. Wisconsin winters can be severe — but you can enjoy even, healthy, reliable heat that is almost undetectable. Radiant floor heating evenly heats an entire space where it is installed, even warming furniture and items in the room so they do not steal away body heat, keeping you warmer longer.
Call us at (920) 893-3601 to speak with a team member about radiant floor heating installation for your new or existing home.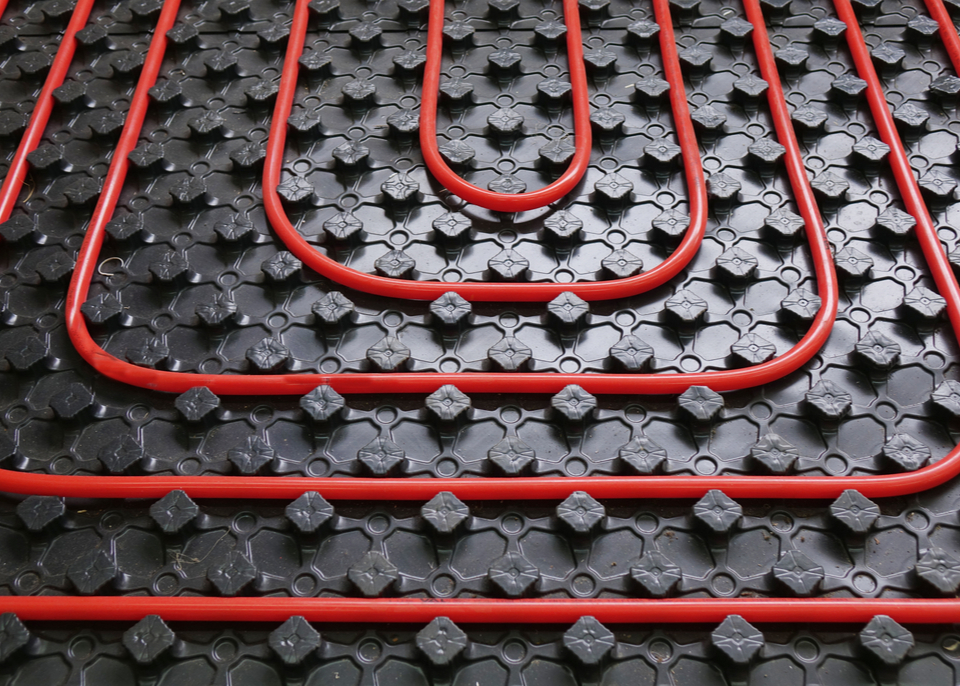 RADIANT FLOOR HEATING REPAIR
SAFE AND RELIABLE SERVICE
We also offer radiant floor heating repair to existing systems, even if we did not install your radiant heating system. Typically, radiant floor heating installations need little to no maintenance and carry a guarantee of around 30 years. Call Plymouth Plumbing & Heating today or send us a message online to ask about radiant floor heating repair for your Wisconsin home.
If you are searching for these terms you have
come to the right place.

Radiant Heating
Hydronic Heating
Underfloor Heating
Floor Heating
Radiant Heating Cost
Energy Efficient Heating

Radiant Floor Heating
Lower Heating Bills
Radiant Heating Systems
Floor Heating Systems
Baseboard Heating
Hydronic Heating System
Frequently Asked Questions
When you have questions, ask a plumber! Browse some commonly asked questions here or send us your plumbing-related question. We will reply with an answer promptly.
How Does Radiant Floor Heating Work?
Radiant floor heating systems are installed underneath the floor covering to supply heat directly to the floor of your home. These systems take their name from the method of heat transfer — heat radiates from the system components through the surface and into the air via infrared radiation. This is similar to how your kitchen stove heats cookware.
What are the Main Types of Radiant Floor Heating?
Plymouth Plumbing & Heating is a radiant floor heating contractor that installs two main types of radiant floor heating. A very popular option uses water from your hot water heater, called a hydronic system; the other type of system uses electric cables. Both systems use the hydronic tubing or electric cables to evenly spread heat throughout the floor.
What are the Benefits of Radiant Floor Heating?
Radiant floor heating systems are more efficient than wall-mounted, vent-based, or free-standing heating options. They save space on walls and floors, and provide even warmth throughout the room. Choosing an electric or water-based system will also factor into how much ROI you will enjoy, as well as the size of your home.
Plus, there are no vents to spread allergens through the air or uneven temperatures that leave too much heat on one side of the room and cold areas in another. Radiant floor heating is energy efficient and can use your home's existing components to provide warmth.
What is Involved in a Radiant Floor Heating Installation?
A radiant floor heating installation can be performed in new construction or existing homes by an experienced radiant floor heating contractor like Plymouth Plumbing & Heating. We recommend professional installations to ensure safe and reliable installation of hydronic and electrical components. Plus, your home may need a separate electrical circuit for some radiant floor heating installations.
The radiant floor heating components are laid within the new or existing subfloor of your home. They can even be embedded within concrete. For most rooms, the components can be attached to the subflooring and positioned close to the surface of your chosen floor covering. Tile, laminate, or hardwood flooring is recommended for use over radiant floor heating.
The hydronic and/or electrical components are then connected to water and power sources and thermostats for comfortable temperature control. You can even incorporate smart thermostats for programmable or long-distance heating control from your smartphone.
What Does Radiant Floor Heating Cost to Operate?
Your radiant floor heating cost can be calculated by figuring the square footage of the rooms where you plan to install radiant floor heating and multiplying that by the cost of energy per kilowatt in your area. Most radiant floor heat systems use about 12 watts of energy per square foot.
For example, a room with 90 square feet multiplied by 12 watts equals 1080 watts of electricity. That is 1.08 kilowatts. If the cost of energy in your area is $2.00 per kilowatt, then the cost to heat that room would be about $3.08 per hour.
Keep in mind this is only when the system is operating. With a thermostat control to maintain a constant temperature, the system will heat the room and shut off to conserve energy. Therefore, your actual radiant floor heating cost could be lower or higher, depending on usage.
SERVICE AREAS
WE'VE GOT YOU COVERED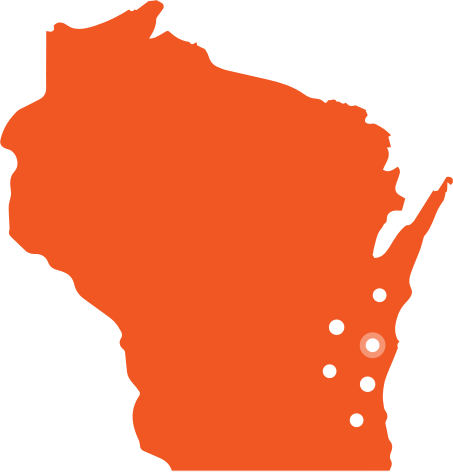 CITIES
Adell
Belgium
Cascade
Cedar Grove
Cedarburg
Chilton
Cleveland
Elkhart Lake
Fon du Lac
Fredonia
Glenbeulah
Grafton
Greenbush
Hingham
Howards Grove
Kewaskum
Kiel
Kohler
Mequon
New Holstein
Oostburg
Plymouth
Port Washington
Random Lake
Saukville
Sheboygan
Sheboygan Falls
St Anna
St. Cloud
Waldo