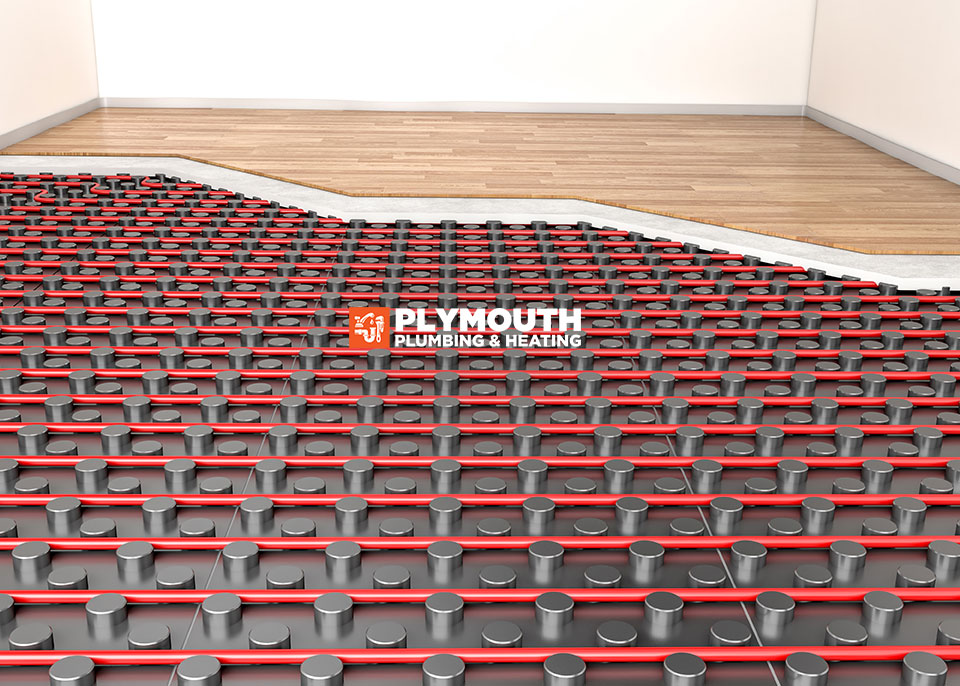 RADIANT HEATING
OUR CUSTOMERS TRUST US
There is nothing like radiant heating under the floorboards to keep you toasty during the winter months. While most people think of underfloor heating as a luxury, what they often don't realize is that it can actually save money in the long run. Radiant heating is a much more energy-efficient way of heating a room than forced air and other heating options. By circulating the hot water that's already in your water heater, hydronic underfloor heating can reduce your bills while keeping you warm all winter long. Speak to our experts to find out how radiant floor heating can warm up your home today. Contact Us For Expert, Local & Trusted
Plumbing Services
.
If you are searching for these terms you have
come to the right place.

Radiant Heating
Hydronic Heating
Underfloor Heating
Floor Heating
Radiant Heating Cost
Energy Efficient Heating

Radiant Floor Heating
Lower Heating Bills
Radiant Heating Systems
Floor Heating Systems
Baseboard Heating
Hydronic Heating System
Frequently Asked Questions
What are Radiant Floor Heating Systems?
Radiant floor heating systems harness the power of electricity or heated water to keep your floors constantly warm. Water is heated by your home's hot water heater and is then circulated through a system of piping underneath your floors. In an electrical system, the heat probes are placed underneath the floor's surface to distribute heat. With either system, heat is evenly spread throughout the floor and your home, eliminating hot and cold spots from inefficient heating units.
Plymouth Plumbing and Heating provides quality and professional radiant floor heating services and installation for your home. Radiant heating not only provides a comfortable floor that keeps feet warm, but the heat evenly radiates upward, keeping your entire home warm and comfortable. Radiant flooring systems work with all types of floor coverings.
How Difficult is a Radiant Floor Heating Installation?
Electrical radiant floor heating installation is simple and can be accomplished by removing and replacing the existing flooring over the radiant heat probes. This is best accomplished during a renovation project that replaces old flooring. Water-based radiant flooring systems are normally installed during new construction due to the piping and system that must be installed, and to make necessary adjustments for room height for the somewhat taller flooring that is required.
You should allow for several days for radiant floor heating installations, especially when choosing a water-based system. Electrical systems will also require a leveler compound underneath the heating system and floor, and this must be allowed to cure and harden appropriately.
What if I Need Repairs to a Radiant Floors Heating Installation?
Typically, radiant floor heating installations need little to no maintenance, and carry a guarantee of around 30 years. There are no moving parts and wear on the system is almost nonexistent. Plymouth Plumbing and Heating offers radiant floor heating service when a problem does arise. Our plumbers can replace faulty components or solve related electrical issues.
Is Radiant Floor Heating Worth It?
Sure, it may be extra cozy to have warm feet everywhere you step in your home, but is radiant floor heating worth it? All the extra work of installation and cost? Radiant floor heating is an investment for the long term and not a simple convenience. Homeowners who choose a radiant floor heating installation in either new construction or an existing home are leveraging their initial investment for a better long-term return. While radiant floor heating installations can cost between $20 and $200 per square foot, homeowners can see between a 15% and 30% return on heating and cooling costs over time.
Radiant floor heating systems are more efficient than wall-mounted, vent-based, or free-standing heating options. Plus, they save room on walls and floors, and remove the dusty air circulation vents that can contribute to sickness and disease. Choosing an electric or water-based system will also factor into how much ROI you will enjoy, as well as the size of your home.
Where Can I Find a Radiant Floor Heating Design Guide?
The question is really, "Should I install my own radiant heating system with a DIY radiant floor heating design guide?" For most DIYers with only rudimentary experience with home repair projects, the answer is 'NO.'
Designing and installing your own radiant floor heating system from a DIY radiant floor heating design guide involves much more than the average home handyman can typically handle. Heating zones, separate thermostats, electrical codes and wiring, plumbing (for water-based systems), raising flooring in existing homes, insulation, and more involve complex operations.
Plymouth Plumbing and Heating can work with you to design and install a quality, professional, and economical radiant floor heating system. Our plumbers and technicians can ensure that all codes are met and your system is safely and correctly installed for many years of use. Downloading a radiant floor heating design guide from the Internet will not prepare you for a safe, workable, and quality installation.
For those with advanced handyman skills or construction experience who wish to install their own radiant floor heating system, Plymouth Plumbing and Heating can provide you with a design guide that will help you throughout the process, as well as tips and advice to get the job done right. Plus, we are always available to provide installation assistance when required.
RELATED SERVICES
Visitors who viewed this service also viewed these
SERVICE AREAS
WE'VE GOT YOU COVERED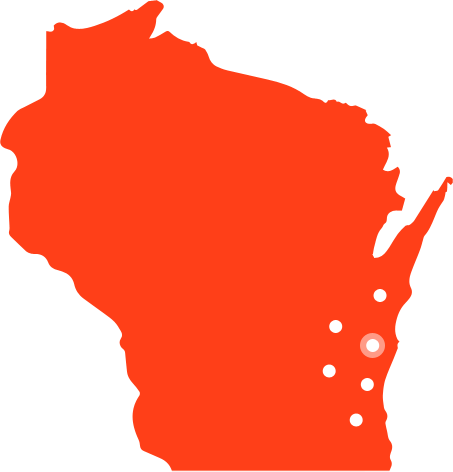 CITIES
Adell
Belgium
Cascade
Cedar Grove
Cedarburg
Chilton
Cleveland
Elkhart Lake
Fon du Lac
Fredonia
Glenbeulah
Grafton
Greenbush
Hingham
Howards Grove
Kewaskum
Kiel
Kohler
Mequon
New Holstein
Oostburg
Plymouth
Port Washington
Random Lake
Saukville
Sheboygan
Sheboygan Falls
St Anna
St. Cloud
Waldo