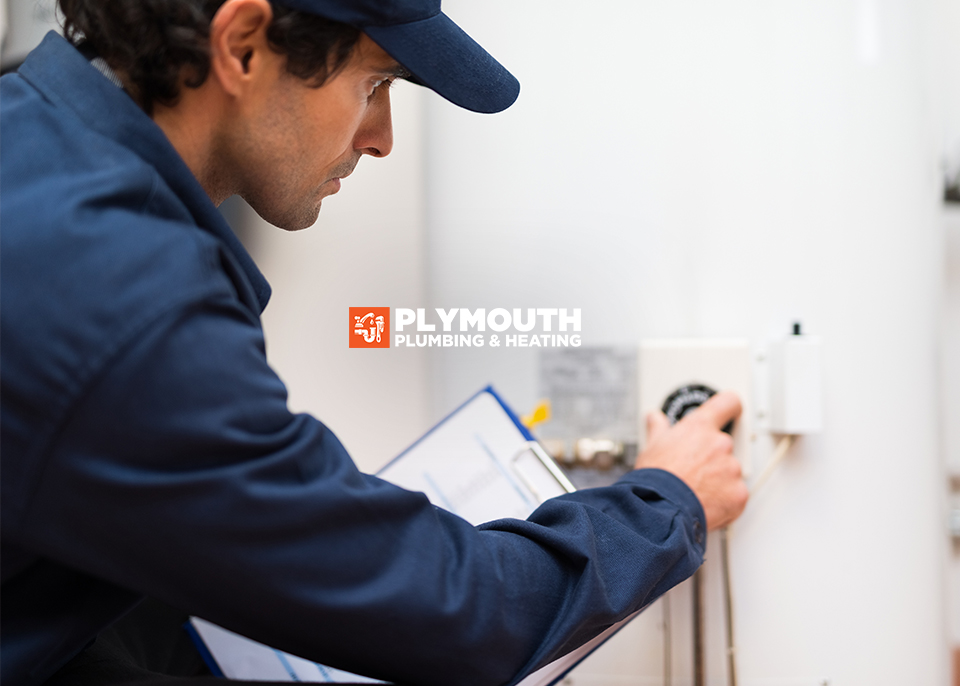 Tankless Water Heater Repair & Replacement Service
GET THE HOT WATER FLOWING AGAIN
Few things are taken more for granted in your home than turning on a faucet and enjoying plenty of hot water. When you are surprised with no hot water or your hot water heater is making strange noises, call Plymouth Plumbing & Heating for reliable hot water heater repair in your area. Some common signs that your hot water heater is damaged or worn out include:
No available hot water from any tap or source
Water only gets warm, not hot
Water heater makes rumbling or popping noises
Hot water is discolored
Hot water has a bad odor or taste
Hot water heater is leaking
When the hot water gives out in your Wisconsin home, give us a call. Our hot water heater service technicians are on call 24 hours a day, 7 days a week, 365 days a year — including nights, weekends, and holidays.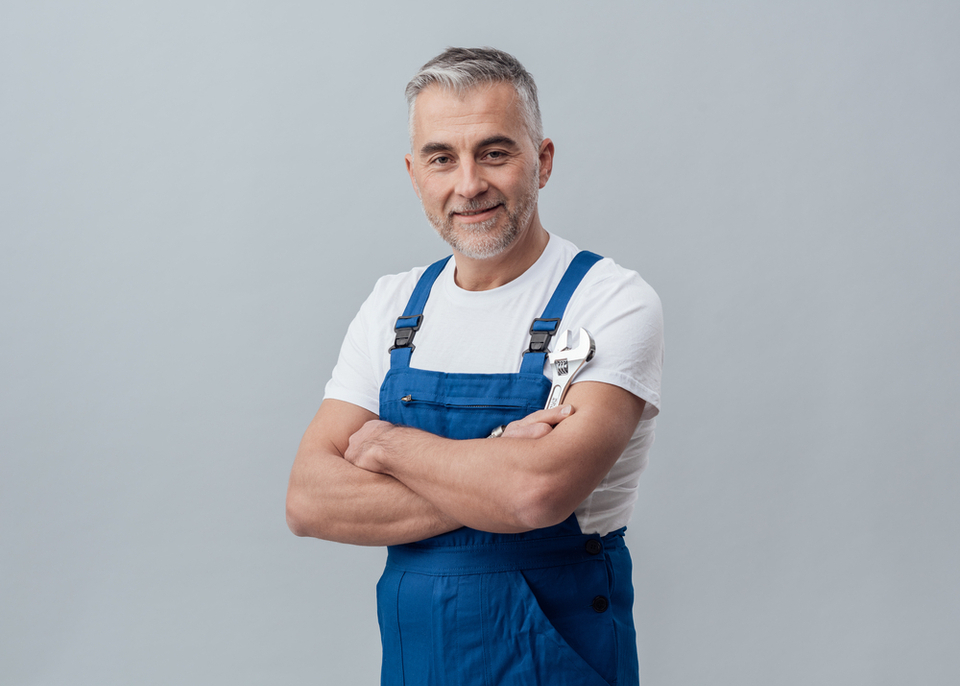 Replace Hot Water Heater Installation Near Me
SUPERIOR PRODUCTS AND INSTALLATION IN WISCONSIN
We perform quality water heater installation, featuring the most modern and top-quality brands of water heaters, such as AO Smith and Bradford and White. All our water heaters come with a 6-year limited warranty, with possible extension options available. We also have efficient Energy Star models available.

When searching online for "tankless water heater near me," you need look no further than Plymouth Plumbing & Heating. We source the finest brands of tankless water heaters and our water heater installation services are unsurpassed by any other plumber in the area. For the most reliable and knowledgeable tankless water heater plumbers near me in Northeastern Wisconsin, call us today. You'll know why we are known for superior water heater repair near me all over Sheboygan and Plymouth, WI.
When the hot water gives out in your Wisconsin home, you need a water heater plumber near me right away — not when it is convenient for the plumbing professional. For fast and reliable water heater repair near me in Sheboygan and Plymouth, give Plymouth Plumbing & Heating a call. Our hot water heater service technicians are on call 24 hours a day, 7 days a week, 365 days a year — including nights, weekends, and holidays.
If you are searching for these terms you have
come to the right place.

Water Heater
Hot Water Heater
Gas Water Heater
Electric Water Heater
Water Heater Repair

Broken Water Heater
AO Smith Water Heater
Bradford White Water Heater
Bathroom Grab Bars
Tankless Water Heater
Frequently Asked Questions
When you have questions, ask a plumber! Browse some commonly asked questions here or send us your plumbing-related question. We will reply with an answer promptly.
What are Some Signs That I May Need Hot Water Heater Repair or Replacement?
Your tap only runs cold water.
The temperature of your water reaches warm but never hot.
You hear a rumbling noise in your water heater.
Rusty, muddy or discolored water.
Your water smells or tastes metallic.
Leaking water heater.
Additionally, if your water heater warranty has expired, or your building codes have changed, you are due for a water heater change.
What are the Different Types of Hot Water Heaters Available?
Among the two main water heater types, tank and tankless, there are many different options from which to choose. A team member from Plymouth Plumbing & Heating will be glad to discuss the pros and cons of each style with you, to help you select the best option for your family's needs.
Conventional Storage Tank Water Heater
This traditional option features an insulated tank holding the water. The size of the tank determines how much water can be heated at once. Conventional water heater types are the most affordable and easy to install.
Tankless (On Demand) Water Heater
A tankless water heater uses super-heated coils that fill with and heat water as you need it instead of keeping a tank filled with hot water all the time. Water gets heated quickly and is available as needed, on-demand, which is a good option for large families. Tankless water heaters work best with natural gas and are extremely energy-efficient; they are considered green plumbing.
Heat Pump (Hybrid Water Heater)
These water heater types use up to 60% less electricity because they use the heat from surrounding air to heat water. Therefore, they do not work well in cold spaces like basements. The pump is located on top of the tank, which requires up to eight feet of space overhead.
Solar Powered Water Heater
These models draw their energy from the sun and are the most energy-efficient of all water heater types available. They require the installation of solar panels mounted on your roof or property. While Solar Powered Water Heaters are environmentally friendly, they are quite expensive.
Condensing Water Heater
These water heater types use unused natural gas fumes in your home to heat your water. They are very energy-efficient and are for homes that run on natural gas. They require a larger tank, but are a good option for large families or homes that require a hot water capacity over 55 gallons.
What Does a Hot Water Heater Installation Cost?
Water heater installation costs will depend on the type and size of water heater you choose, as well as any other work that is necessary, such as adding new piping or electrical wiring. Switching from a tank to a tankless water heater will also require additional work and costs. The necessary work permits and any plumbing fixtures that must be brought up to code will also factor into your final water heater replacement cost.
Tankless heaters will have more upfront costs than tank heaters, but they are energy-efficient and eco-friendly, saving you money in the long run. Also, gas heaters are less expensive than electric heaters. Call our professionals today to get your water heater installed, replaced, or repaired!
What Causes a Hot Water Heater to Wear Out?
Hot water is very corrosive over time, and can wear down your hot water heater and its components. Moreover, if you have hard water, or water that contains a high amount of minerals, this can cause rust and sediment buildup over time.
If your family uses a large amount of hot water, you may have a water heater that is too small for your usage level, and it can wear out quicker than the average lifespan. A good-quality water heater should last 8-12 years on average.
What Do I Do When My Hot Water Heater Breaks?
First, turn off the water to the water heater and shut off the power to the unit. Then, remove any furniture or salvageable items from water-damaged areas. Clean the areas soaked with water. Run a dehumidifier to prevent mold growth. Call the trained professionals at Plymouth Plumbing & Heating to evaluate, repair, or replace your old water heater.
You should also prepare to file an insurance claim. Do not throw out your damaged water heater, as your adjuster will need it to assess the damage while calculating your insurance payout.
SERVICE AREAS
WE'VE GOT YOU COVERED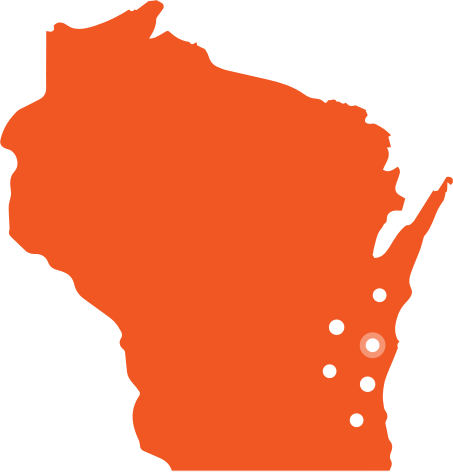 CITIES
Adell
Belgium
Cascade
Cedar Grove
Cedarburg
Chilton
Cleveland
Elkhart Lake
Fon du Lac
Fredonia
Glenbeulah
Grafton
Greenbush
Hingham
Howards Grove
Kewaskum
Kiel
Kohler
Mequon
New Holstein
Oostburg
Plymouth
Port Washington
Random Lake
Saukville
Sheboygan
Sheboygan Falls
St Anna
St. Cloud
Waldo