What kind of heat do you have? Many older homes were built with forced hot air, which brought pollen and allergens from outside. According to WebMD, 1 in 5 Americans suffer from allergies or asthma. Radiant heating, hydronic heating, is a heating option that can help those with allergies and asthma. Sign me up!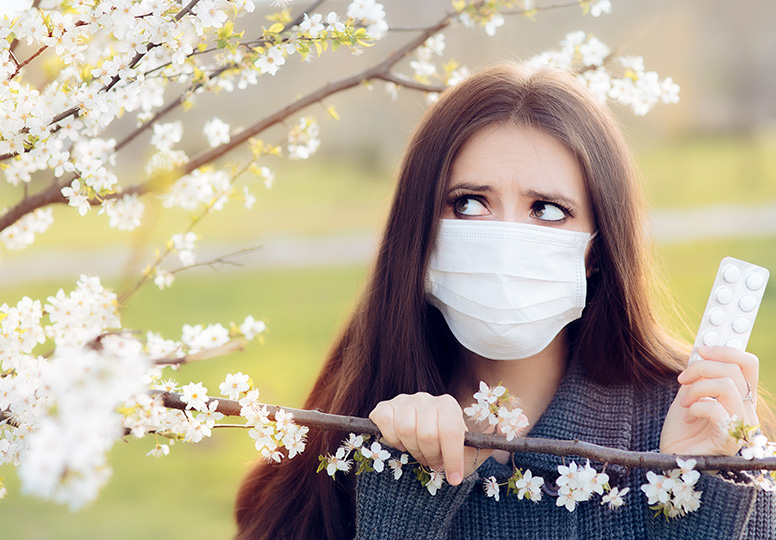 Here's what you will learn in this article:
How radiant heating works
Installation options
Installation procedures
Benefits of radiant heating
How much you can save
Radiant Heating
Did you know that radiant heating dates back to the ancient Romans, who used it to heat their public bathhouses? Yes, it has been around that long! So, what is radiant heating? The concept is simple. Radiant heating uses invisible electromagnetic infrared rays to transfer heat to objects in the room. One thing transfers heat to another, and so on. Think about sitting in front of a roaring fire on a cold day. The heat transfers to you and warms you up. It's the same basic principle.
Some homeowners only install radiant floor heat in hard-surface rooms like the kitchen and bathrooms. Some homes contain nothing but hard floors, and radiant heating is a good solution throughout the home. After you decide which rooms will receive the installation, a radiant heating services expert from Plymouth Plumbing and Heating can help you with a cost estimate, design guide, and more information.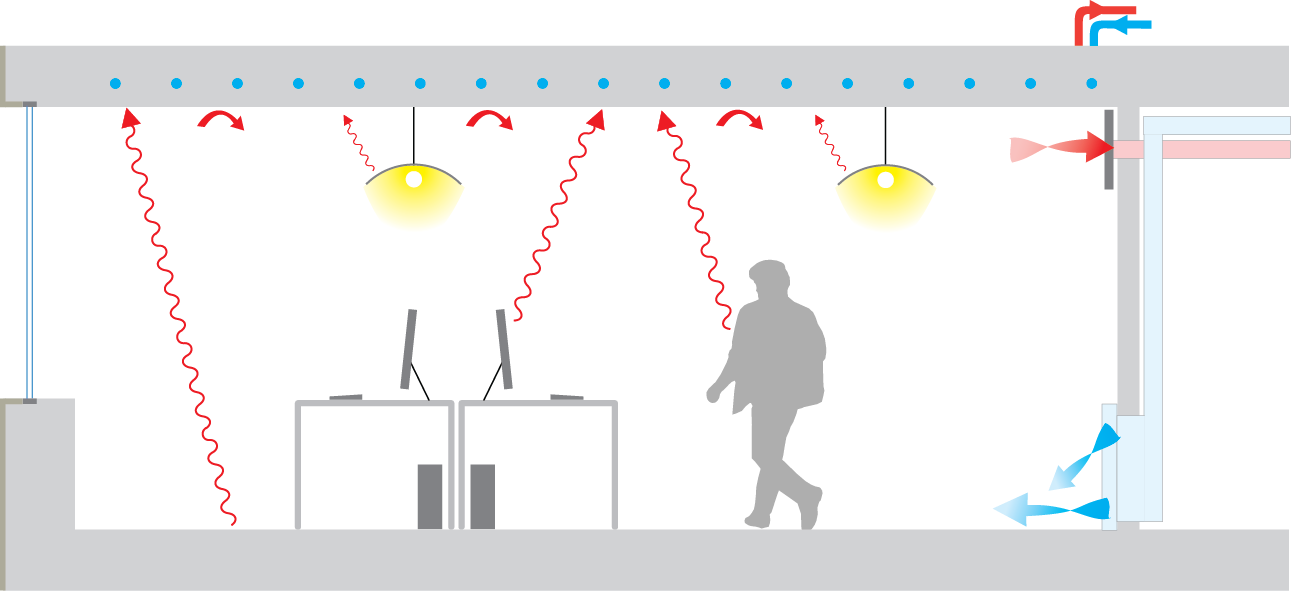 Radiant Heating Installation Options
There are many options for installing a radiant heating system. Your home is your sanctuary, and you want it to be comfortable.
Option 1: Install tubing underneath your floors where the hot liquid will run through and warm your floor surfaces. Radiant heating can use various sources to heat the liquid: gas or oil boiler, wood-fired boiler, solar water heater, or a combination.
Option 2: Install electric cabling underneath your floors to warm the floor surfaces.
How Are Radiant Floor Heating Systems Installed?
A radiant floor heating installation can be performed in new construction or existing homes by an experienced radiant heating services contractor like Plymouth Plumbing & Heating. We are experienced, professional installers that ensure safe and reliable hydronic and electrical components installation. Your home may need a separate electrical circuit for some radiant floor heating installations. Our technicians can evaluate your home and recommend the best radiant heating services to meet your needs and preferences.
Floor Components
The radiant floor heating components are laid within your home's new or existing subfloor. They can even be embedded within concrete. For most rooms, the components can be attached to the subflooring and positioned close to the surface of your chosen floor covering. Tile, laminate, or hardwood flooring is recommended for use over radiant floor heating.
The hydronic and/or electrical components are then connected to water, power sources, and thermostats for comfortable temperature control. You can even incorporate smart thermostats from your smartphone for programmable or long-distance heating control.
Insulation
Insulating underneath the floor is critical to ensure heat ravels upward into the floor and not elsewhere. You gain considerably more heat from the system with under-floor insulation. Concrete slabs should also be insulated when your radiant heating system is embedded within concrete. A frost wall around the outer edge of the concrete slab captures much of the heat and keeps it within the floor and traveling upward, not outside.
Adequate insulation within your home's walls and ceiling will also keep more radiant heat within your rooms for comfort. This also saves energy dollars on your heating bill.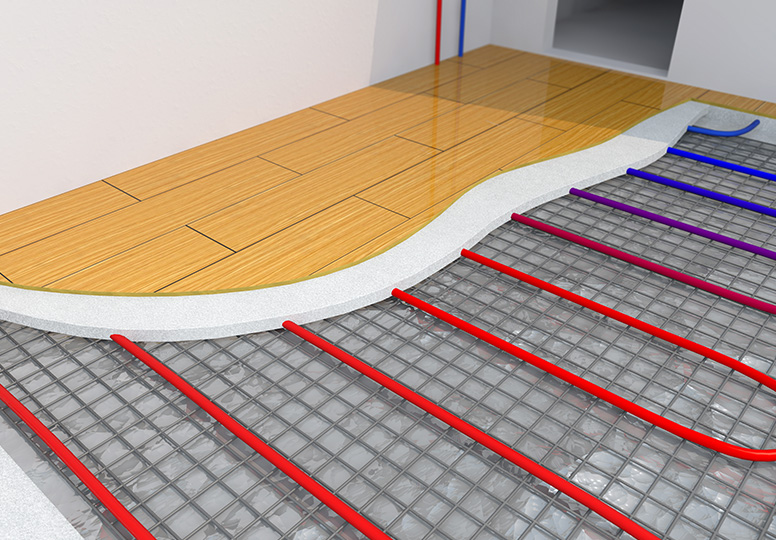 Radiant Heating Benefits
Why purchase a large home if it won't benefit you and your family? There are some significant advantages to installing radiant heating in your home:
Less Noise: Even if your home doesn't have forced hot air, I'm sure you've been someplace that has. It can be loud! When the heat kicks on in the middle of the night, and the radiators start making that whirring or squeaking sound, it can scare you awake! One of the benefits of this is that it is silent. Imagine no more scary sounds from your radiator or baseboards!
Fewer Allergens: Forced hot air can stir up pollen, dust, and other allergens and push them into the air you breathe. Since it uses convection, nothing comes into your house from outside, and no air is blowing.
Added Comfort and Control: Warm air rises. So, radiant heating rises from the floor up, heating objects in its path. This provides you with a consistent temperature throughout your home. You can zone your house so that certain areas are different.
How Much Can I Save with Radiant Heating?
You can calculate the radiant floor heating cost by figuring out the square footage of the rooms where you plan to install it and multiplying that by the energy cost per kilowatt in your area. Most radiant floor heat systems use about 12 watts of energy per square foot.
For example, a room with 90 square feet multiplied by 12 watts equals 1080 watts of electricity (90 x 12 = 1080). That is 1.08 kilowatts. If electricity costs $2.00 per kilowatt in your area, then the cost to heat that room would be about $3.08 per hour.
Here's a critical fact: this is only when the system operates. Thermostat controls will operate to maintain a constant temperature, so the system will heat the room and then shut off to conserve energy. Therefore, your actual radiant floor heating cost could be lower or higher, depending on usage.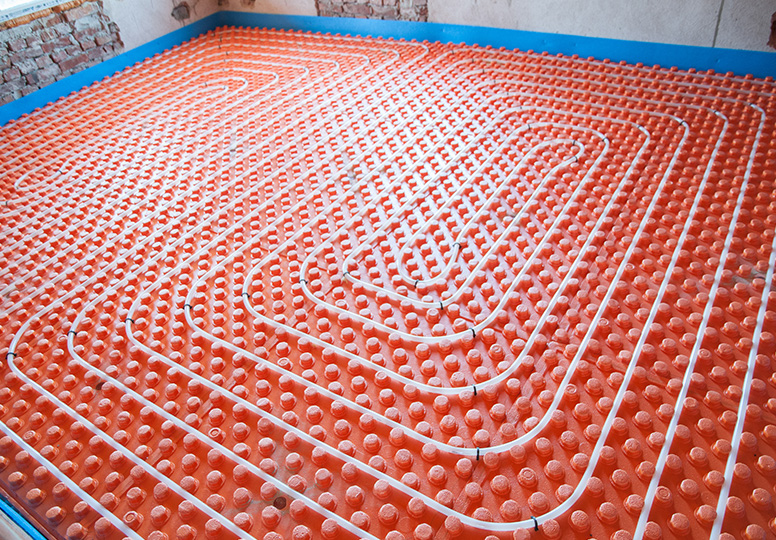 Radiant Heating Services in Sheboygan
Through convection, radiant heating heats your home evenly and efficiently. Your feet stay warm while you save money, ingest fewer yucky particles, bask in the silence, and completely control your castle. And, you can enjoy serious savings on your energy bill during Wisconsin's harsh winters.
We also offer radiant floor heating services repair on existing systems, even if we did not install them. Typically, radiant floor heating installations need little to no maintenance and carry a guarantee of around 30 years. Contact an emergency plumber near me in Sheboygan if your radiant heating system malfunctions.
Contact Plymouth Plumbing and Heating today to learn more about radiant heating services in Sheboygan and surrounding communities.