Like any mechanical device, your sump pump will eventually wear out. Simple periodic maintenance can help you spot potential problems before you require a major sump pump repair or need a new sump pump installation. This handy maintenance guide provides the best sump pump tips for keeping yours running smoothly.
Your Home Sump Pump
Your home sump pump is an electric device that sits in or above a specially-designed hole called a sump pit. When the water reaches a predetermined level in the pit, the pump activates automatically to expel the water until it reaches an acceptable level. A sump pump is designed to protect your home in two primary ways.

First and foremost, a sump pump is designed to get rid of any groundwater that intrudes into your basement on a regular basis. The pump is part of the overall design to catch and channel groundwater outside to a predetermined drainage area. Homes with high levels of groundwater intrusion will become accustomed to the noise of a sump pump clicking on and off; it literally becomes part of the normal background noise of your home.

Your home sump pump also is available to drain away large quantities of water in a flooding event. Many of the higher quality pumps can handle as much as 4,000-5,000 gallons of water per hour. Therefore, after excessive rainfall or in the event of a broken water main, your sump pump will drain away excess water, preventing serious damage to your home.

For homes with little water intrusion, your sump pump may not cut on at all unless a flooding event occurs. After sitting idle for some time, you may wonder if your sump is still operable. This is why periodic maintenance and sump pump repair is necessary. When an emergency occurs, you don't want to be left standing in feet of water trying to repair a broken sump pump.

Periodic Sump Pump Repair
It is always recommended that you refer to the manufacturer's guide before performing any sump pump repair. Basically, you should perform some general sump pump repair or maintenance at least twice a year, especially before the rainy season or winter.
Here are some recommended maintenance tips for sump pump repair:

NOTE: Always unplug or disconnect your sump pump from the power source before performing any sump pump repair.
Visual Inspection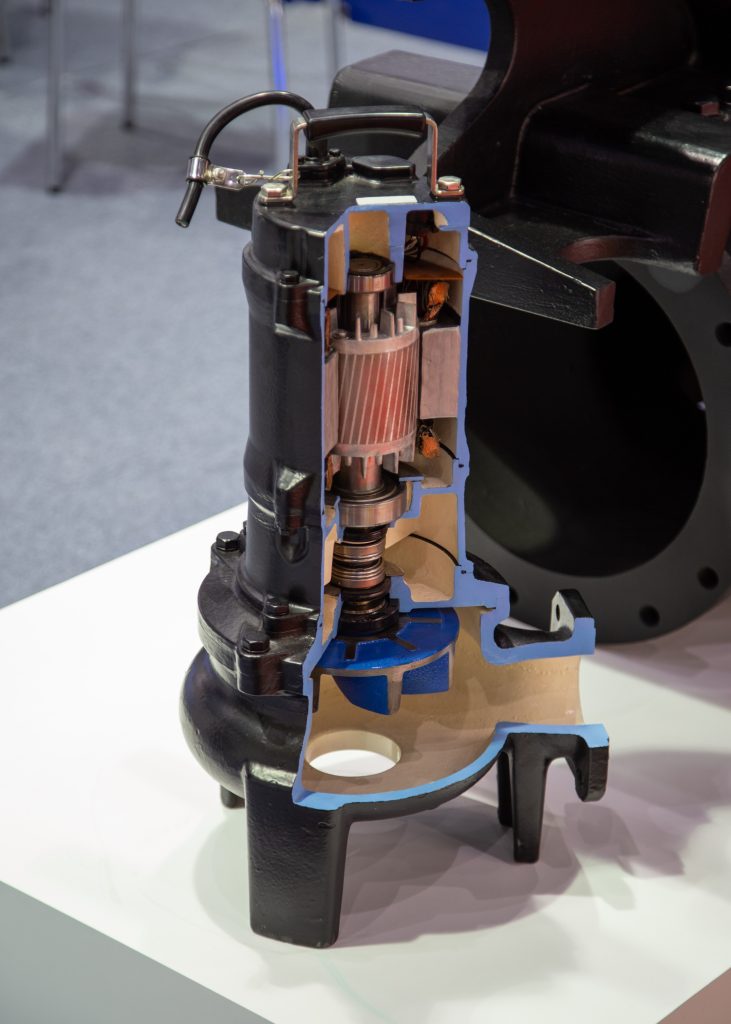 If your sump pump is plugged into a Ground Fault Circuit Interrupter (GFCI) outlet, push the test button to ensure it is working properly. If your pump is plugged into a regular outlet, consider having an electrician install a GFCI outlet for additional safety.

Remove the lid that covers your sump pump and sump pit. Most lids are of one, two, or three-piece construction and will require a screwdriver or proper size wrench. Remove or slide the cover out of the way, sliding it along the drainage pipes if needed, to allow for a visual inspection of the sump pit and pump.

Look for and remove any debris that could block the impeller or clog the pipe. This can include silt, rocks, or broken pieces of pipe. An excessive amount of sediment may indicate that you should contact a contractor to inspect your drainage system.

Make sure the float moves freely and the weep hole directly above the pump in the piping is clear. Check the drain line for leaks or any signs of wear. Your drain line should be secured approximately every three feet.
Operational Inspection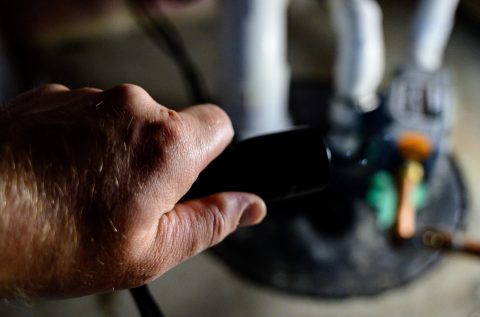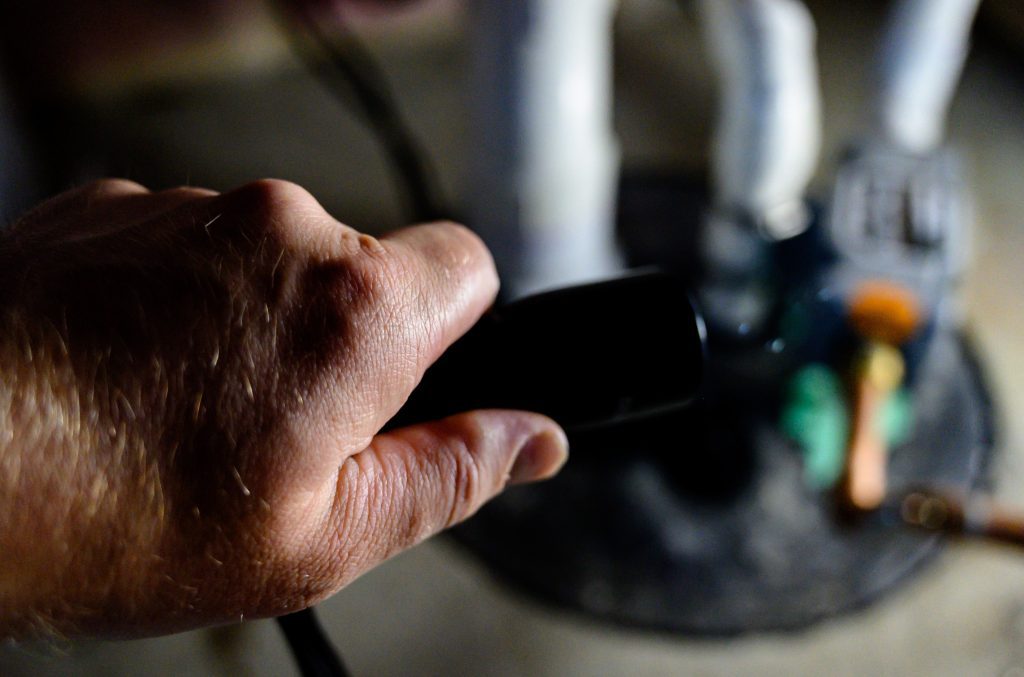 Reattach your sump pump to the electrical outlet and add water to the sump pit until the water level rises and activates your sump pump. If the water covers the pump before it activates, or if the pump does not cut off after the water level falls, you may have a defective sensor. Contact a licensed plumber that performs sump pump repair to inspect your pump.
While the pump is operating, check the drain line for any leakage. Be sure to unplug the pump again if any leaks are detected, before making repairs.
If your sump pump has a backup battery, check the battery with a tester to ensure it is properly charged. If possible, check the water level in the battery and fill if needed. Clean the battery connections and make sure they are free of corrosion.
If you have a backup sump pump, check it by following these same recommendations. Either or both of them may require sump pump repair from a professional plumber.
When You Need a Sump Pump Installation?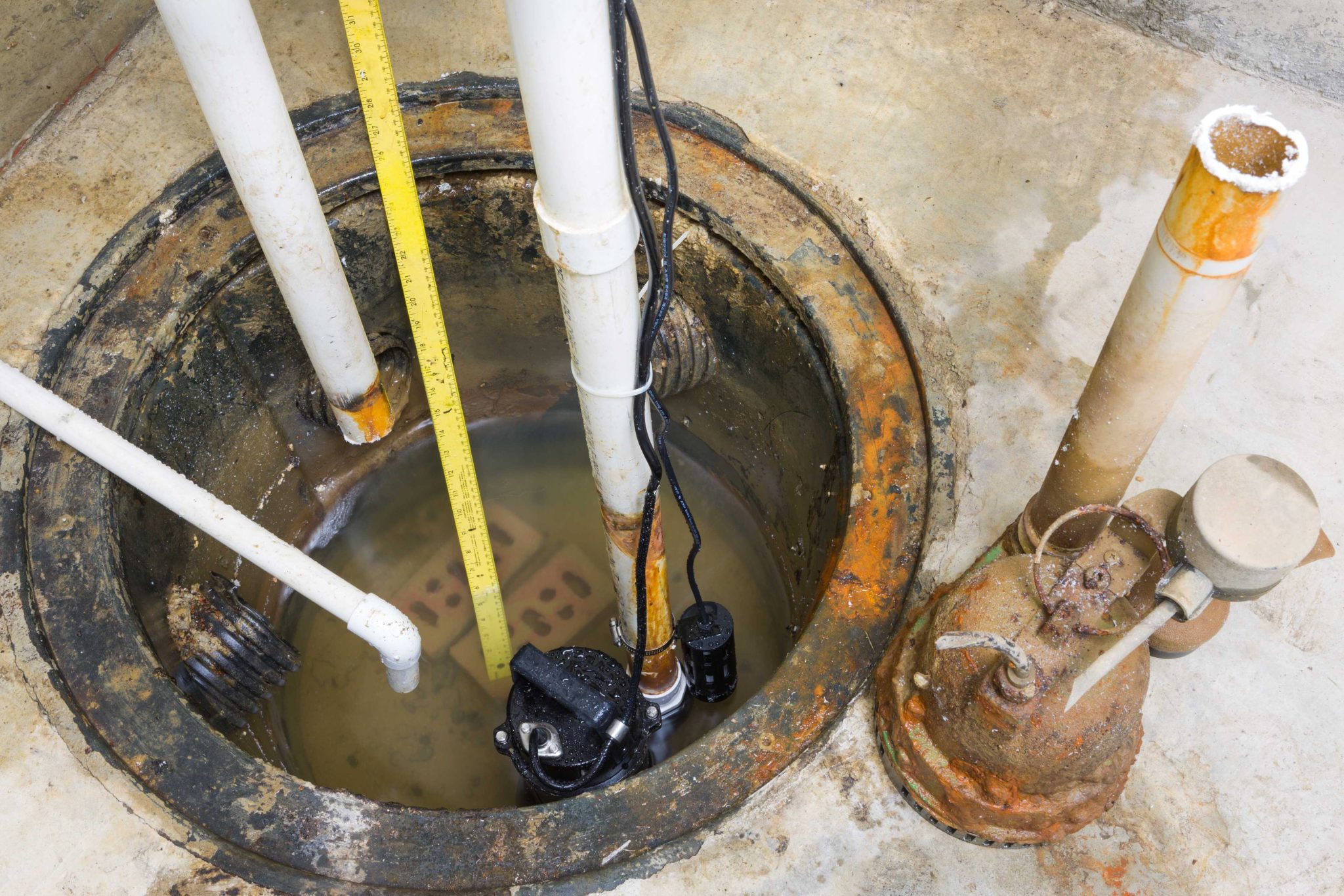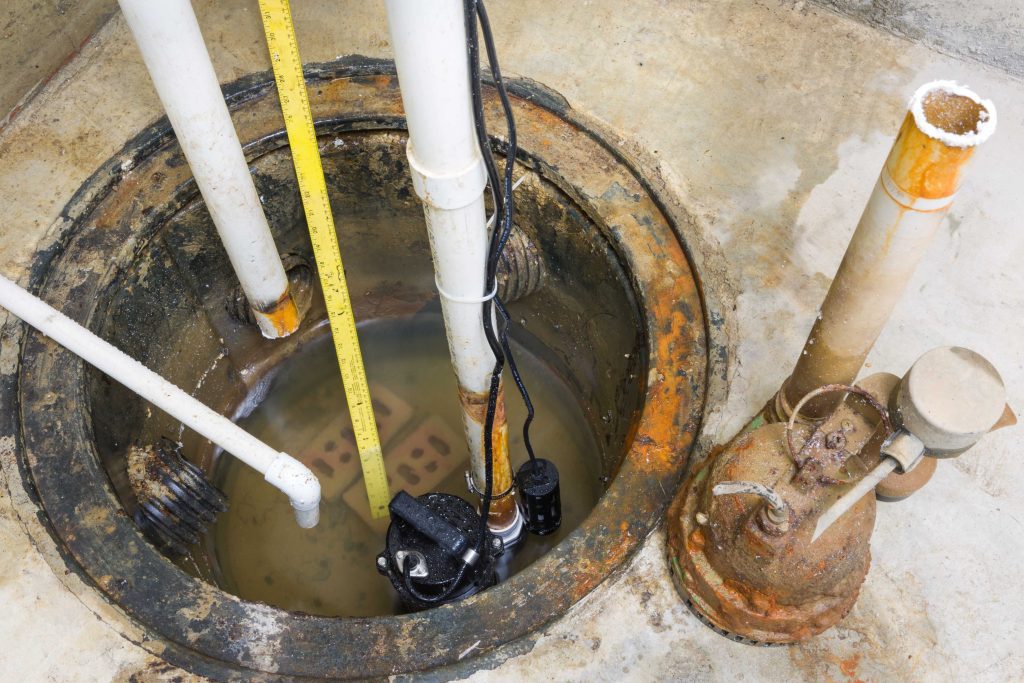 When you encounter any problems, you should always call a licensed professional to inspect your system. You need a sump pump installation, an experienced plumber can provide recommendations and installation services to ensure everything works properly. Your home is too valuable of an investment to attempt a sump pump installation unless you are knowledgeable of home plumbing and drainage matters. It is still a good idea to have your own work inspected by a licensed plumber for safety.
Not every plumber in your area may have knowledge of sump pump installation, repairs, and home or property drainage. Be sure you research online and among other local homeowners for reputable plumbing contractors that specialize in sump pump repair and sump pump installation.
Choosing the Best Sump Pump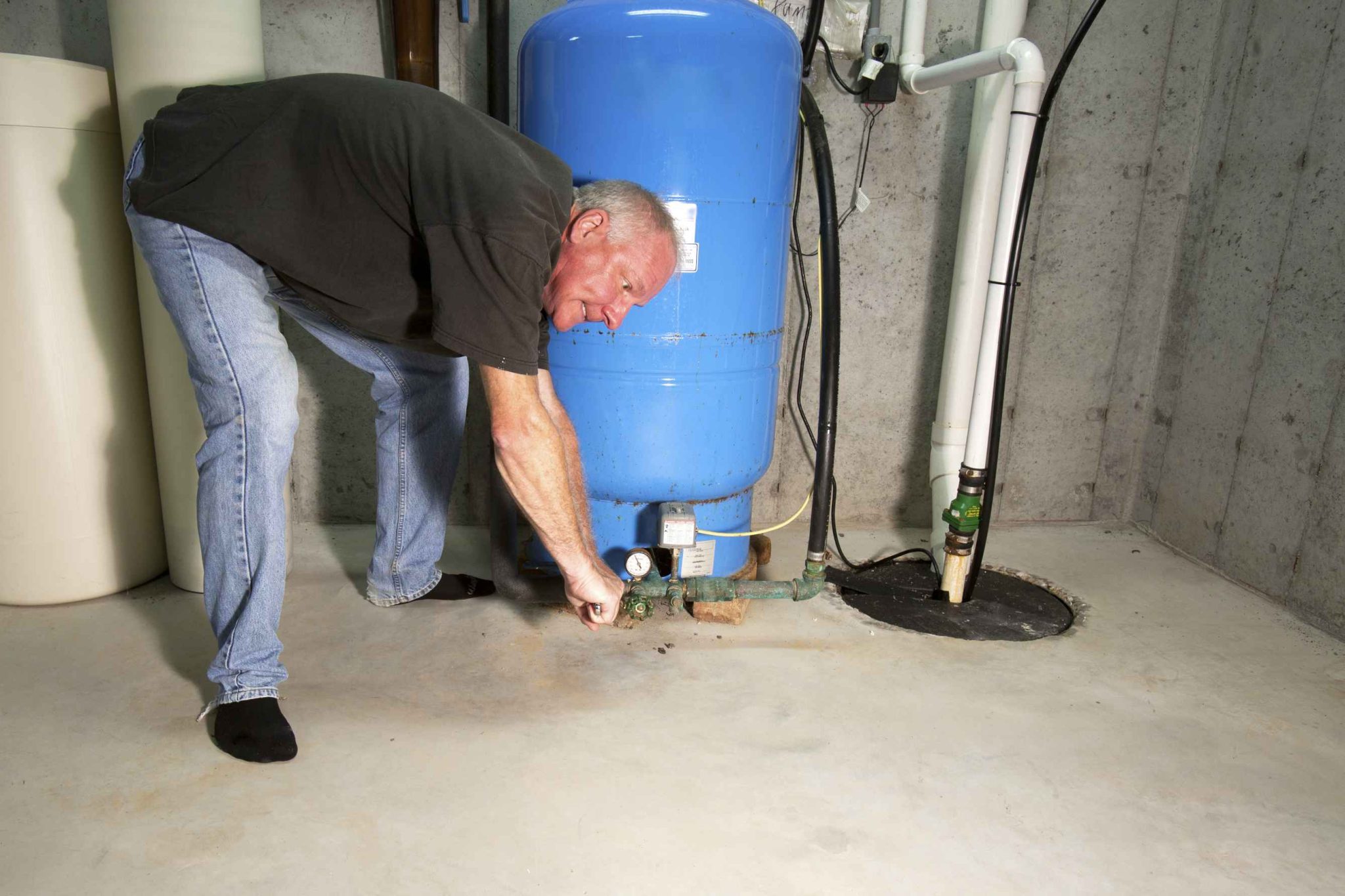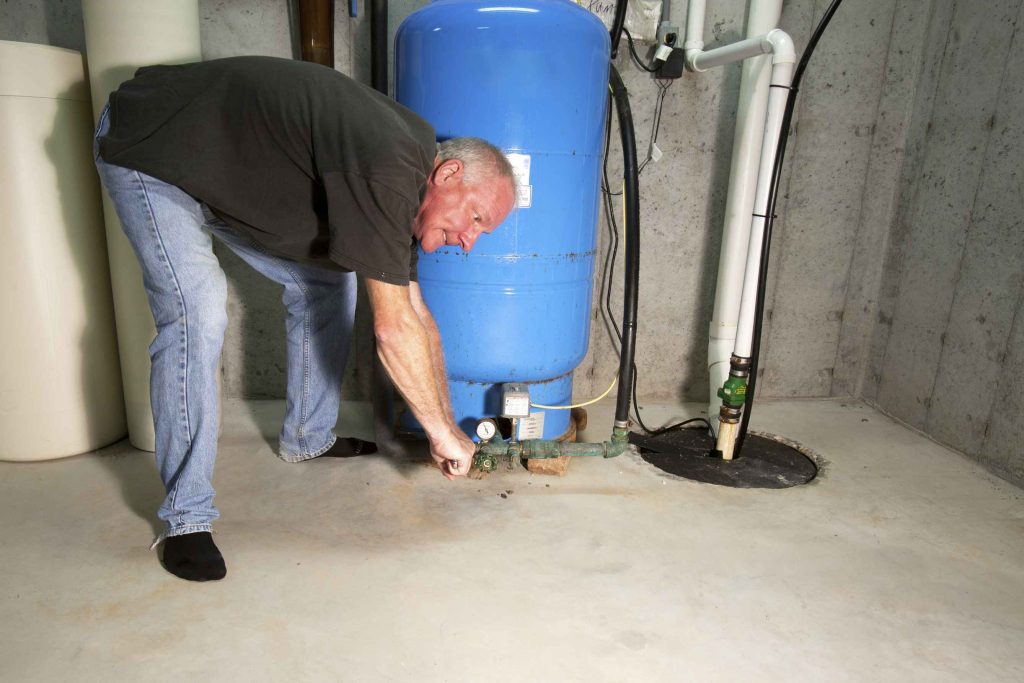 When looking to choose the best sump pump, always ask the advice of a professional plumber who has experience with sump pumps. Generally, a ⅓ horsepower pump will effectively provide drainage for most homes. However, a ½ horsepower pump is not much more expensive and provides additional power for emergencies.

We recommend that you always choose a sump pump with a cast iron core, and avoid plastic. Cast iron handles heat better, which can significantly lengthen the life of your pump. The best sump pump will also have no screen over the intake to avoid clogs, and an impeller that can handle at least ½ inch pieces of debris.

The best sump pump will operate from a mechanical switch and not a pressure switch. Also, choose a design with a solid float that will not become waterlogged over time. Many of the best sump pump models also come with a built-in alarm to alert you when water reaches critical levels in an emergency. This can be a valuable feature, especially if you do not have a backup sump pump.

Sump pumps are an important part of protecting your home from water damage. Some simple periodic maintenance will keep yours in good working order for when it is needed. And when it comes time for a new sump pump installation. Follow these tips to choose the best model possible to protect your investment.

More info on Plymouth Plumber's sump pump services!