No one wants to face clogged toilets, backed-up sewer systems, and the resulting stinky mess. But this is exactly what can happen when you flush objects down the toilet that are not meant to go there. On top of the catastrophic mess in your own home, cities and municipalities spend an inordinate amount of effort and resources on chronically clogged sewer systems and wastewater treatment due to innumerable things going down the toilet.
Plymouth Plumbing & Heating are your local, reliable plumbers in Plymouth and Sheboygan, WI, and in our over 70 years of service, our plumbers have seen it all — the stories we could tell about what has been discovered clogging toilets are fantastic and sickening.
Use this handy guide from experienced toilet plumbers near me to know what is flushable and what is not flushable and prevent home plumbing disasters.
These Items are NOT Flushable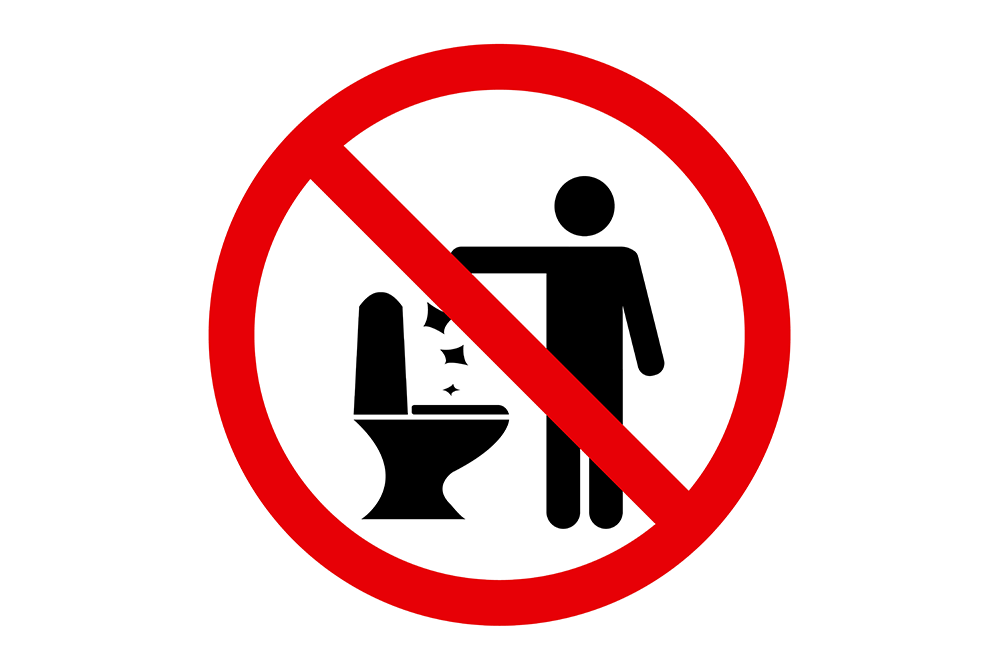 Diapers — these can take up to 500 years to degrade in a landfill. They are highly absorbent and can easily block sewer systems.
Paper towels — Designed to absorb liquids, paper towels do just that and harden instead of breaking down, causing clogs.
Cotton balls, cosmetic pads and cotton swabs — All these items clump together when wet and often gather in pipe bends, causing blockages.
Dental Floss — Oh yes, this harmless little string can cause havoc to plumb and sewer systems, tangling around other debris and hardening to cause blockages.
Medications — Wastewater treatment facilities are not designed to break down pharmaceuticals. The EPA considers these harmful pollutants. They can also partially dissolve and mix with other substances to cause buildup in your plumbing.
Medical Supplies — Bandages, needles, razors, syringes, and other medical supplies do not degrade and can easily block the plumbing. Plus, they pose a risk of passing on infections or diseases.
Rubber — Rubber or latex gloves and condoms are made of material that does not break down in liquids, so they accumulate and cause serious blockages.
Cat litter — This material is designed to be super absorbent (even the flushable type), so it clumps easily and blocks pipes quickly.
Feminine Hygiene Products — Sanitary napkins, tampons, and applicators are designed to absorb liquids and swell, not break down. These often get stuck in the bends of pipes and cause blockages and burst pipes.
Fats, oil, and grease — Wastewater professionals refer to this category of non-flushable substances as FOG. All these become solids as they cool, creating significant blockages and buildups in your home's plumbing and in public wastewater systems.
Hair — Human and pet hair are frequent culprits that become tangled with grease and soap scum and create massive blockages. It also easily collects other materials from flowing water to grow the blockage even larger.
Food products — We often flush food items through the garbage disposal, but many items are not chopped up enough and do not degrade quickly enough to prevent blockages. Major culprits include banana peels, potato peels, egg shells, apple cores, and leftover scrapings.
Trash of any kind — Most does not easily biodegrade and quickly accumulate. Plumbers in Plymouth frequently find candy and other food wrappers, cigarette butts, plastic bags, and rags in home plumbing blockages.
Chemicals — Artificial chemicals are not designed to degrade in water and wastewater treatment plants are not designed to eliminate these toxic substances. Never flush paint, automotive fluids, solvents, and poisons.
Heavy Metals — These are also toxic and pose serious health risks. Among the often flushed are mercury, cadmium, arsenic, lithium (think batteries) and lead.
The Myth of "Flushable" Wipes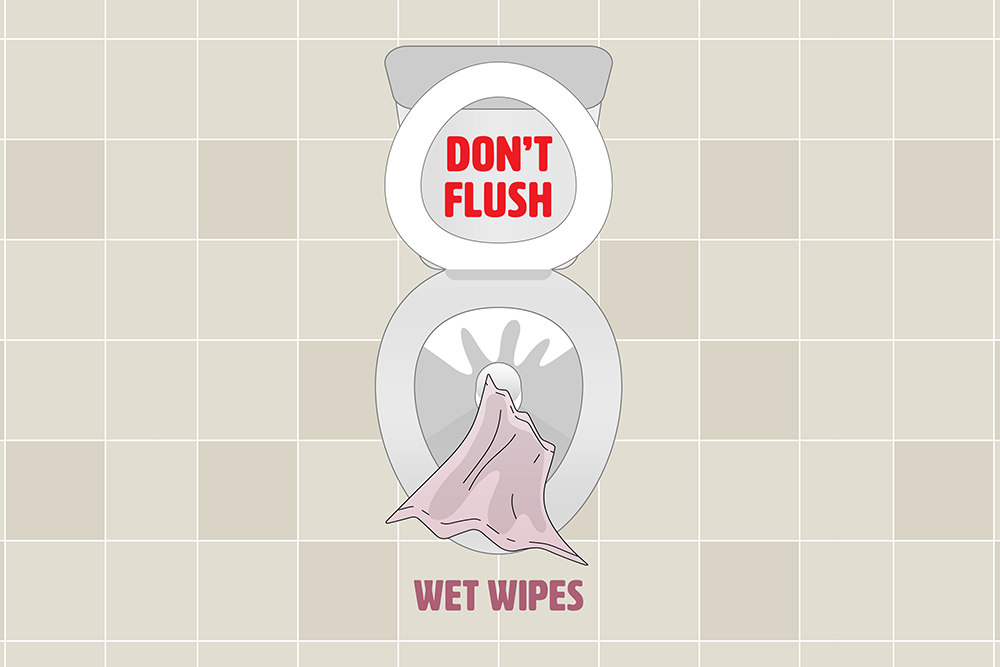 "Toilet paper is designed to disintegrate in our pipes and sewage systems, but flushable wipes are not." Even those advertised as "flushable" are made from synthetic materials that do not break down quickly. They end up clogging pipes and sewers just like a regular baby or cleaning wipes. Some cities and towns have experienced costly breakdowns after the advent of flushable wipes due to this problem.
What is Safe to Flush Down My Toilets?
As a general rule, there are only two categories of things that are safe to flush down the toilet:
Bodily Waste — Any natural waste substance that is produced by your body is safe to flush, including urine, feces, blood, vomit, sinus drainage or mucus, and saliva. Modern toilets are designed to safely and sanitarily dispose of these substances.
Toilet Paper — This is a specifically designed product that is safe for plumbing systems. It breaks down or dissolves quickly in water.
Call a Plumber in Plymouth for Emergency Plumbing Problems
Clogged plumbing is a plumbing emergency and you should call an emergency plumber in Plymouth to prevent serious damage and cleanup problems. Plymouth Plumbing & Heating have over seven decades of experience working with all manner of minor and major plumbing problems. Call us at (920) 893-3601 and request a free estimate on our plumbing services or schedule an emergency service call in Plymouth, Sheboygan, and the surrounding communities.