Few things can be more damaging or troubling than a wet basement. Constant moisture ruins your property, breeds harmful mold and mildew, and can even damage your home's foundation. Wisconsin homeowners likely contend with wet basements on a frequent basis, due to the state's many lakes, rivers, creeks, and other water sources. One of the best ways to combat basement water intrusion is with a sump pump installation.
Plymouth Plumbing & Heating offers professional sump pump installation in Sheboygan and surrounding Wisconsin communities. We have helped many homeowners protect their basements and property from the constant intrusion of water from poor drainage or storm surges.
Your home is too valuable of an investment to attempt a sump pump installation unless you are knowledgeable of home plumbing and drainage matters. Even if you are skilled at handling DIY projects, it is still wise to have your own work inspected by a licensed plumber from Plymouth Plumbing & Heating for safety.
How Does a Sump Pump Protect My Basement?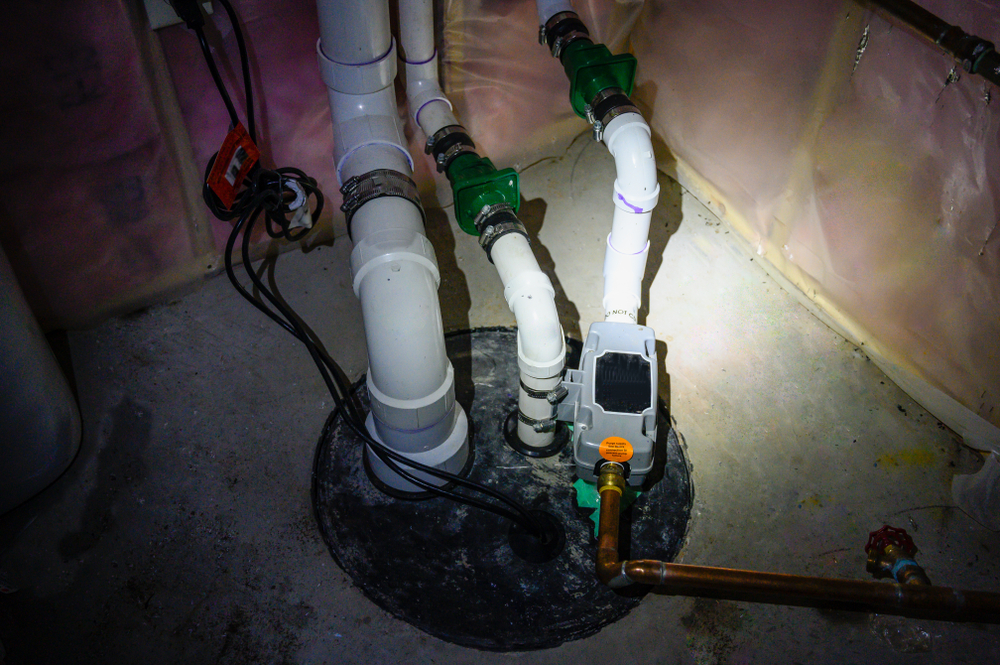 A basement flooding pump, more commonly known as a sump pump, is an electrically-powered device that helps to remove excess water from your basement. It is designed to sit inside or just above a hole in your basement floor, called a sump pit. When water flows into your basement from poor drainage or flooding problems, it flows into the lowest point of your basement, which is where you place the sump pit.
As water fills this hole, the sump pump is triggered to start working when the water reaches a predetermined level.
The pump then operates continuously to channel the water out of your basement through a system of piping designed for that purpose that runs from the pump to an outside drainage location. This can be a local sewer, pond, creek, or other area. After the excess water is expelled and the level in the sump pit reaches a lower level, the pump turns off.
A pump of this type in your basement safeguards your home in the event you struggle with a regular intrusion of groundwater due to poor area drainage. Some Wisconsin homes are built in areas where drainage is a problem. Over time, prior grading or other drainage control measures may fail and cause groundwater to begin seeping into your basement. A sump pump is a simple and effective way to get rid of this water and protect your home.
A sump pump installation can also protect your home from serious damage when major flooding occurs. If a local water main ruptures or excessive rainfall swells nearby water sources beyond their banks, a sump pump can work to remove this invading water from your basement and prevent it from damaging your foundation or basement contents. High-quality pumps are typically rated to handle as much as 5,000 gallons of water per hour, which is more than enough to handle most flooding events.
How Do I Complete a Sump Pump Installation?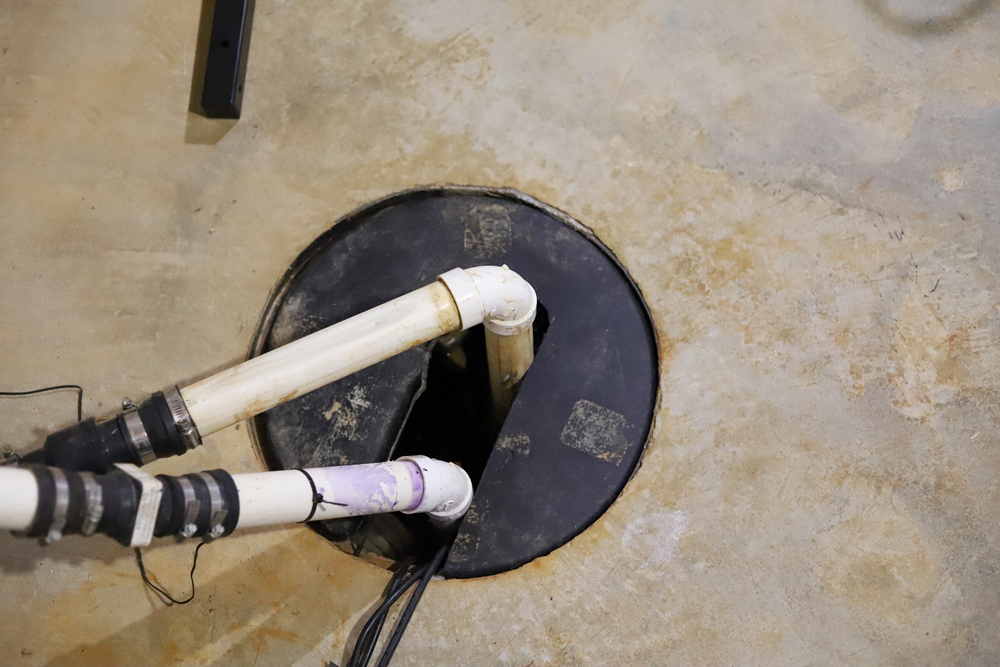 For the DIYers out there, you may be able to handle your own sump pump installation after doing some research, choosing the style and size of the pump you need, and gathering the necessary materials. Here are the basic steps for installing your own basement sump pump.
Step 1
Because water always follows the path of least resistance and will flow to the lowest point of your basement, you need to locate this spot. This is where you want to cut a hole out for your sump pit. If your basement floor is a concrete slab, you will need a jackhammer or other means of cutting through concrete. The hole must be large enough (round or square) to accommodate the sump pump you plan to install (either submerged or setting just above the floor level). The entire cavity should be able to hold three or four gallons of water minimum.
Step 2
Add a few inches of gravel to the bottom of your sump pit, then cover this with paver stones or fieldstone to create a stable platform for the pump. Place a layer of filter fabric around the pit to help keep out debris particles that could clog up your pump. Place your sump pump into the hole and ensure it rests level and is stable. The pump should not wobble even while operating.
After placing the sump pump in position, test the float valve. This valve rises with the water level and is integral to the proper functioning of your sump pump. Ensure that it can move up and down without any obstructions.
Step 3
Now you need to make sure there is a channel through which the excess water is carried away. A flexible discharge hose or system of PVC piping are good choices. Connect this to the pump's discharge valve, or check valve. Depending on your installation, channel your discharge piping through the wall or otherwise outside of the basement to a suitable location. When you test the system in the next step, check for any leaks in this piping and seal them.
Step 4
Now it is time to test your sump pump system. Plug the pump into a power source and fill the sump pit with water until the pump unit turns on. The float valve should rise with the water level until it triggers the pump's operation. The pump should operate smoothly and eject the water in the pit out through the discharge piping. Inspect every operating area for leaks and seal any you find. Observe that the pump turns off when the water level lowers to a predetermined level.
Step 5
If your tests ran smoothly, place the lid over your sump pit (if included with a kit) and cover the hole surrounding the pump. Some homeowners do this with cement. If you constructed a homemade sump pit with no basin insert and lid, you can simply leave the pit open. However, some sort of screen covering is recommended to prevent debris from getting into the sump pit and clogging your pump.
Customer Feedback from Professional Sump Pump Installation in Sheboygan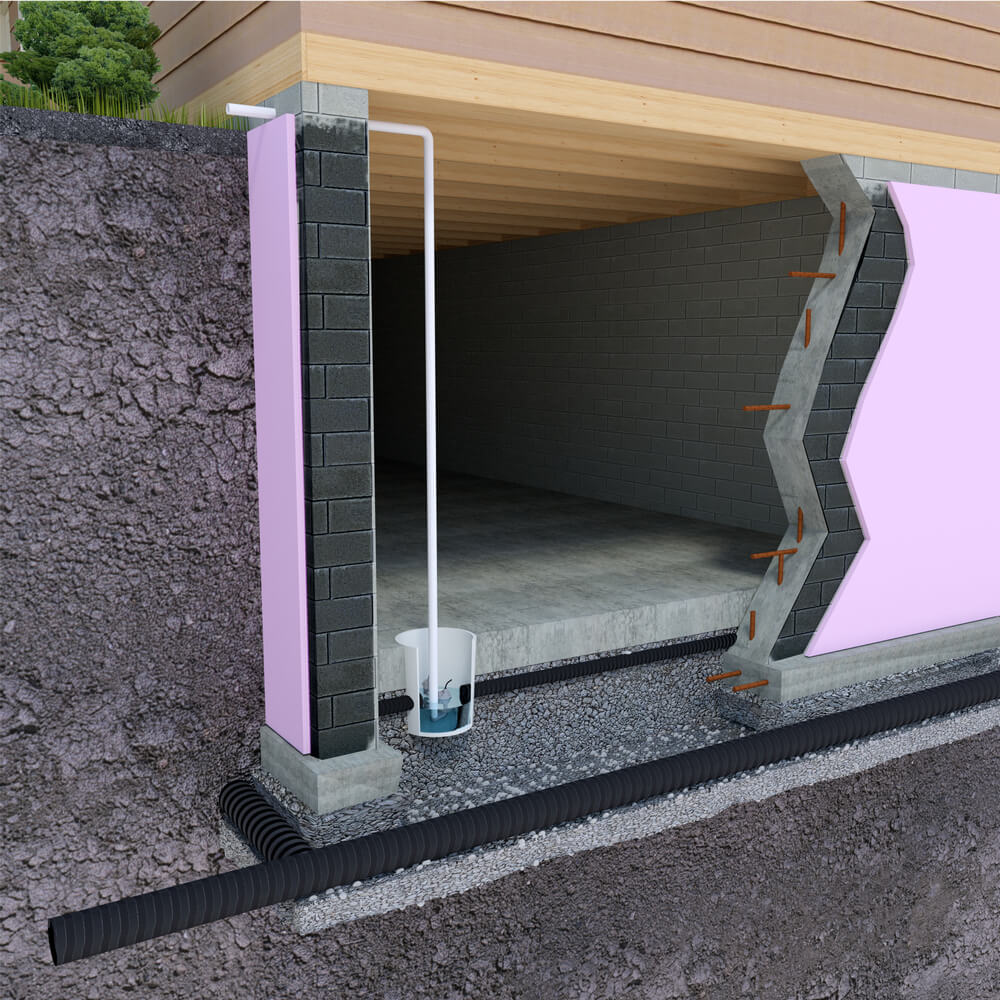 Plymouth Plumbing & Heating has decades of experience in professional sump pump installation in Sheboygan and many other surrounding communities. Whatever level of drainage your basement needs, our team will work with you to find the perfect sump pump solution, including pumps, piping, and installation.
We are pleased to receive customer feedback when we perform sump pump installation in Sheboygan and our other service areas. Here are some examples of customer feedback from satisfied customers:
My sump pump broke before a major rain storm coming on a weekend….they were great! ….they responded on a Saturday…explained the situation and options on site…and they installed a new sump pump immediately…I strongly recommend them!!! … I will definitely use them again!!!….as they were very responsive, professional and very effective in getting the job done in an emergency situation!
Water was seeping into our finished basement after quite a bit of rainfall had caused localized flooding. And our sump pump did not turn on! Plymouth Plumbing came quickly after our call and repaired the pump before our basement flooded. We will call them for every plumbing issue!!
After a minor flooding incident in our basement, we needed to do something. A tech from Plymouth Plumbing came out and reviewed our situation and recommended a sump pump installation. The entire process was smooth and professional from start to finish. Now our basement is protected from occasional flooding. We recommend Plymouth Plumbing to everyone!!!
When your home's basement is experiencing water seepage or occasional flooding, a sump pump can provide the protection you need. Sump pumps provide on-site and immediate flooding protection without any intervention on your part. Plymouth Plumbing & Heating can provide a free estimate for sump pump installation to meet your home's unique needs. Call us today at 920-893-3601 or complete our online contact form for a prompt response.