The drains throughout your home in Plymouth or Sheboygan serve vital purposes. Sink, tub, or toilet backups can cause water damage, waste contamination, and more. The best plumbers near me at Plymouth Plumbing and Heating share everything you need to know about a clogged drain and how to unclog it.
Common Reasons for Clogged Drains
Virtually everything in your home goes down the drain. Some of this is accidental, but others are routine. Here are some common reasons our drains become clogged.
Hair
Humans lose hair routinely, which ends up in the sink, tub, or shower drains. All hair becomes entwined with soap and other substances, forming a hardened clog. Using a screen over your drains can catch hair before going down the drain.
Soap
Soap that doesn't completely dissolve can accumulate in your pipes and drains, especially when hair is present. Use the same drain screen remedy to prevent soap globs from going down the drain.
Wipes and Diapers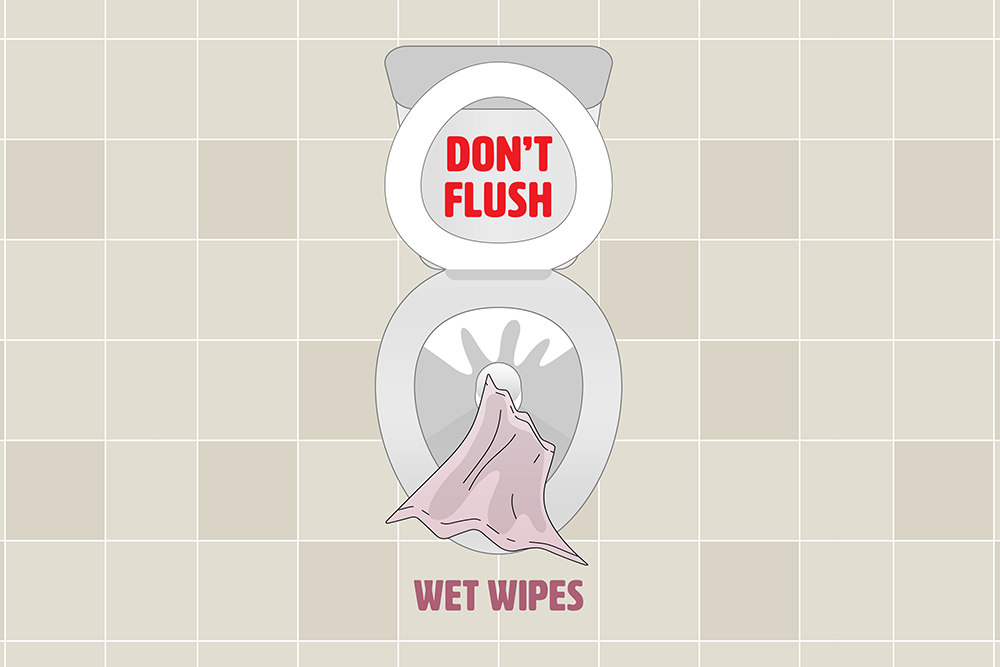 Diapers and wipes are common reasons many toilet drains get clogged. Disposable diapers are designed to absorb as much liquid as possible, which means they swell up and get stuck in your drain pipes. "Flushable" baby wipes are really not flushable; they do not break down in water like toilet paper and should be disposed of in the trash.
Oil and Grease
Have you poured excess grease or cooking oil down the kitchen drain? This is always a bad idea. Grease and oil congeal and harden as they cool, building up in your pipes and causing them to narrow. Better to pour grease into an old coffee tin and recycle it or dispose of it properly.
Foreign Objects
Anything small enough to fit down the drain is still probably large enough to get caught in your pipe's u-bend. This creates a serious drain clog that may require the services of a professional plumber near me in Sheboygan.
Food Waste
Even after grinding up some food waste or peelings in the garbage disposal, they can still get caught and clog your sink drain. Any non-liquid food waste should be collected and disposed of in the trash.
How to Clear Clogged Drains
Sometimes, some common sense and elbow grease can unstop clogged drains in your home. Here are some suggestions from our expert plumbers for unclogging different types of drains.
Sink Drains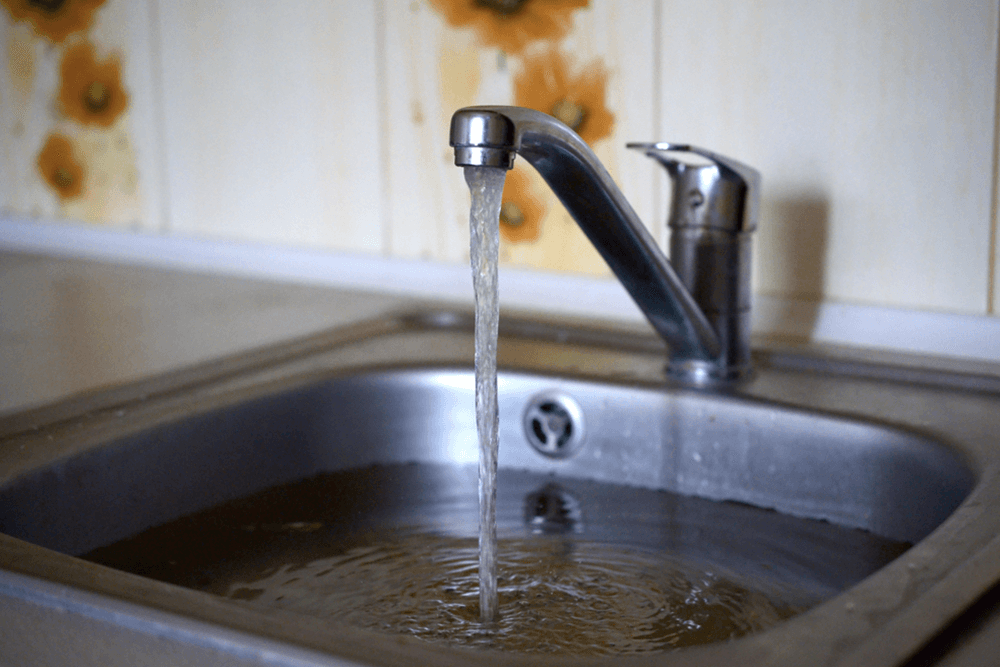 Sink drains can often be unclogged with a simple plunger. Since code-compliant sinks have an overflow drain on the side, this must be covered to prevent pressure loss when plunging. Then, ensure some water is in the sink so the plunger can form a good seal — plunge using strong, vertical motions until the clog is relieved.
Pouring hot water down a drain can also work, particularly if the clog is from soap scum and hair. Otherwise, you may need a drain snake made from narrow wire that can be threaded down the drain to push the clog through the pipe until water flows freely.
For tougher clogs, a mixture of baking soda and vinegar can loosen clogs. Pour this mixture (1 cup of both) into the drain and allow it to sit for 30 minutes. Then follow this with hot water.
Shower or Tub Drains
Removing a shower or tub drain clog can be accomplished using the same methods as unclogging a sink drain. One alternative when using the snake is to channel the wire through the overflow drain for more direct access to the drain pipe and clog.
Showers and tubs will tend to become clogged with hair and soap, so install a drain screen and remove anything it catches after bathing.
Toilet Drains
Toilet drains are often clogged by excess waste, toilet paper, or foreign items that get dropped into the bowl and then flushed. Before calling a plumber near me in Sheboygan, use the faithful plunger to remove toilet clogs. Vigorous, vertical motions with the plunger often break loose the debris. Then flush again or pour in hot water, and flush if the bowl is not too full.
If a foreign object is flushed down the toilet, you can grab it with a pair of long pliers or a similar tool if you can see the thing. Be careful not to damage your toilet bowl's porcelain or other material. If you cannot see the object, you may need to drain the bowl and tank and remove the entire appliance from the floor to gain better access to the drain.
Best Plumbers Near Me for Clogged Drains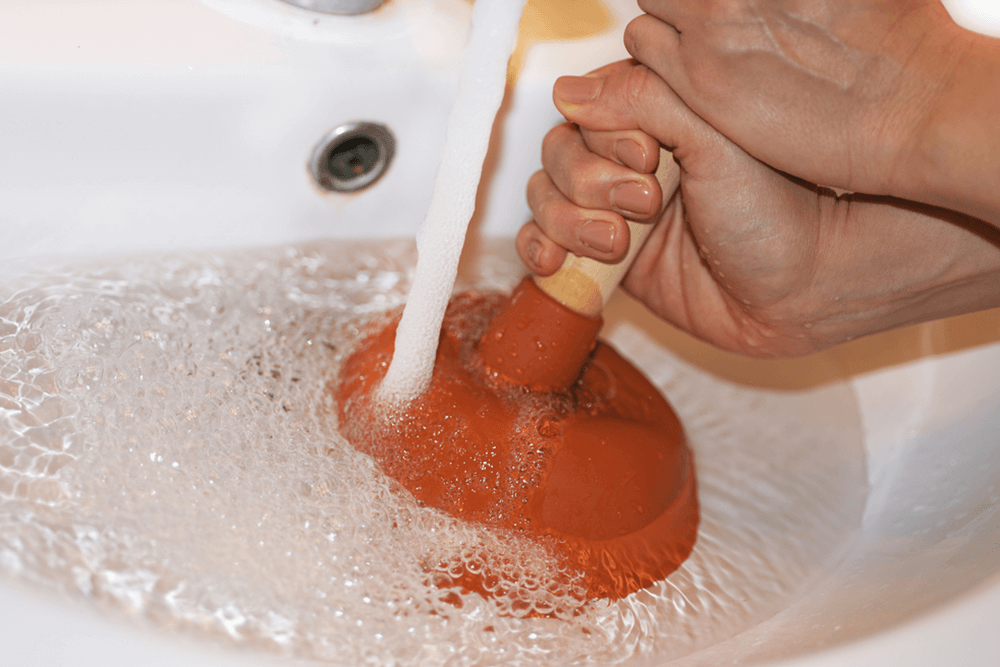 Plymouth Plumbing & Heating has the best plumbers near me for clogged drains or other plumbing emergencies in Sheboygan County and surrounding communities in Northeastern Wisconsin. When you need experienced and quick clogged drain plumbers near me around Plymouth, call or message us online at Plymouth Plumbing & Heating for fast and reliable service.